February 2nd, 2016
AsianSingleSolution.com  is a friendly and trustworthy service that operates with integrity and discretion.   We have a great database of serious yet fun loving members who are focussed on building relationships.  We have a comprehensive offering of online and offline services that empower members to find their soulmates.  We try our best to make the process enjoyable and fun, while helping you every step of the way.
In order to do this we use the best staff and hosts in the business.
Dating Coach and Events Manager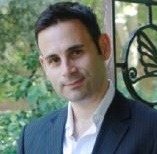 James Preece
James is responsible for planning all the fantastic parties and events that we hold.   He is also one of the UK's leading Dating Experts with over ten years industry experience.  If you'd like some help with your dating then you can contact him on his website HERE
Our Hosts
We use different staff at each event, but these four are some of our favourites and most popular  Each host is there purely to help you, so if you need a hand just let them know.