Success Stories
A and P
Me and P met each other on ASS in January 2018. I'd not had much luck on any other online dating site or app and decided to join ASS as my last go at online dating. Shortly after i joined I came across P's profile and dropped her a message. We met 3 weeks later for coffee and have had the most amazing adventure ever since. Just over a year later we are now engaged with our very own home being built and looking forward to a lifetime together. It was all thanks to Asian Single Solution.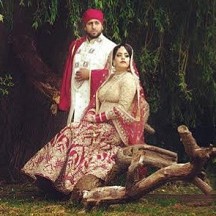 Sanj & Kuli
Just a quick email to say, I connected on Asian Single Solution with someone who became my husband on Saturday 16th June 2018.

So on behalf of myself, Sanj and my husband Kuli we would like to thank Asian Single Solution for creating a platform where we could speak to each other.

We have had an amazing journey together and are now starting our next chapter in life together. So thank you very much and I hope our story gives others hope!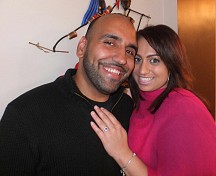 Jaz and Amz overcome distance in their relationship
I had been on AsianSingleSolution.com for a few months and was at the point of giving up when I logged on to find Jaz had sent me a wink. I checked out his photos and smiled a lot reading his profile. After thinking about it and realising he was all I could think about that day.

I messaged him. After a few messages we exchanged numbers then texts and calls were flowing very well. After 4 days we decided to go on our first date. We both agreed that if we didn't feel that spark we would be honest with each other and just enjoy a great day out as friends.

As I walked out of the train station to go meet him my heart was pounding and then I saw him standing by his car with a big smile on his face. I realised at that moment he was the one, he is the man i've been searching my whole life for and he is the man I want to spend the rest of my life with. That date was amazing and towards the end of it I told him that he would be the one I will marry.

Honestly, he did think I was crazy. But he then proposed to me on the 14th of June 2015 and we are planning our wedding for next year. Many people see distance as a big issue and lack the courage to ever meet someone who doesn't live in the same city or part of the country as them.

We live 165 miles or a 3 hour drive apart and it worked for us. Our story proves that if you want something bad enough nothing will ever get in your way. We both can't thank ASS enough for making it possible for us as we don't know how we ever would have met without the site. It has been an amazing experience for us and we would recommend everyone to try meeting that special someone online.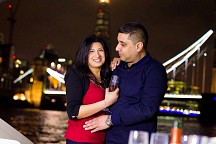 Namvir and Dal
I had been on the site for about 4/5 years but had been looking for about 9 years. By Nov 2014 I had given up and removed myself from all other internet sites but left my profile on Asian Single Solution as I still had 10 credits left.

Dal had just registered at the end of 2014. He looked at my profile on the 30th Dec and I was sent a message from ASS to say people had looked at my profile. I looked at his profile and thought he looked really nice and we had things in common, but I left it at that as I thought he was too good for me.

Dal thought the same, that I wouldn't be interested in him, but decided to contact him after he noticed I had looked at his profile.

I recall receiving a email from the site that someone had written to me. I looked at the email and so hoped it would be from Dal. I was really happy when I logged on and saw that it was from him and it was the best end to 2014 I could have hoped for.

On New Year's Day we exchanged lots of emails and found that we had so much in common in respect to interests, aspirations & how we think. And even without meeting we both knew that our search was over, we had found what we were looking for.

We arranged to meet about a week later on Sunday 11th January 2015 at the Saxon Mill in Warwick and up to that point we only emailed each other and had not exchanged any telephone calls or text messages. Our first date lasted 7 hours and 20 mins and Dal was everything I had hoped for and more. We met every weekend after and 4 weeks later on February 14th, Dal proposed under Tower Bridge in London. Our parents met in March 2015 and we had our civil ceremony in June and our Indian wedding in July 2015.

I waited what felt like an eternity for someone who felt right for me, I am so glad I held out as Dal is the perfect gentleman and I couldn't want for anything more.

I hope our story inspires other.

Kind Regards,

Namvir & Dal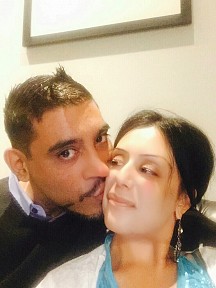 Sukhjit and Raj
I met Sukhjit on your Asian Single Solution site and I am truly grateful to you for that. We started off talking on the site then by texts. Finally, we started talking on the phone and we just clicked. After meeting a few times, we knew that we were meant for one another. Sukhjit and I are very grateful to you for this.

We became engaged a few weeks ago. We love each other.

So guys these sites do work!! :)

I'm over the moon to have met the best guy possible.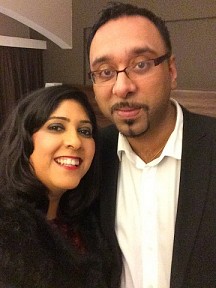 Raj and Kul
I met my soon to be husband Kuljit on Asian Single Solution.

I had been using other dating websites on and off for 6 months after walking away from a failed aranged marriage. I wasnt having much luck when a friend of mine suggested trying Asian Single Solutions, so I did. I found the site easy to use and I found the guys I was chatting to be very professional unlike guys I had chatted to on other sites. After having been on Asian Single Solutions for 6 months I received a message in my inbox from Kuljit.

Kulji was new to online dating and had noticed my profile after only having been using the website for a short while. I responded to his message a couple of days later and after chatting via email and then phone we decided we should meet up as we didn't live too far away from each other.

We met for a drink halfway between our townsand just clicked straight away. We only got up to leave because we were the last ones in there and they were looking to lock up. After that it just went from good to great to fantastic. We met 3 times a week or whenever we could, every weekend and after work whenever we could.

We have booked our wedding for Sunday 14th February 2016.

It hasn't even been a year since we met yet we know we are soul mates and life isn't life with each other.

Its going to be a small intimate wedding but the wedding day is not the most important part to us, what we look forward to the most is spending the rest of our lives together.

Asian Single Solution has bought us together and we are so grateful as we would never have got our Happy Ever After if it wasn't for you guys.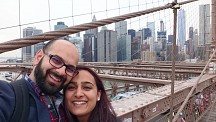 Bhaveek and Bhavisha
We met on Asian single solutions and have been together for just over a year now. I said Hi, she replied and it's been perfect ever since.

The site is simple to use and has a great search function. With notifications direct to your inbox you'll always be aware of all updates to your profile.

It could do with a better layout for aesthetic reasons but that was a while ago so it may have already been updated!

Creating a profile was straight forward with an easy to follow and structured system. They encourage you to make your page personal and add something unique to you. They also regulate profile photos well so you know you're not going to find a list of profiles with pointless pictures.

The site managers are easy to contact should you need any help and reply in good time.

I know several people that have found their partners on Asian single solutions so it definitely works.

My only tip is to be open minded and say hi to everyone. You never know who'll surprise you!

Good luck!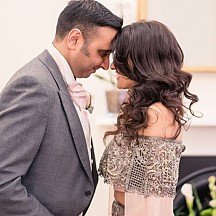 Milan and Neeru
I was on 5 different dating websites, including Asian Single Solution. I was keen on finding the right woman for a serious relationship but after no success I did contemplate if it was meant to be.

Every week or so I did my usual searching on Asian Single Solution's site but on one night in April I was in a rush and forget to enter my usual search criteria. I then saw a profile which I found really interesting - her name was Neeru. I messaged her and after a few messages, we exchanged numbers. We eventually met, there was chemistry and things developed.

When we decided to be in a relationship Neeru told her friends. Unbeknownst to me at the time, one of Neeru's friends was my train-buddy. When I first met my train-buddy 10 years ago, she, unbeknownst to me, at the time tried to set me up with her friend, Neeru. However, Neeru was not interested despite my train-buddy's pleas. When Neeru told her about me, my train-buddy revealed to a shocked Neeru that I was that guy she wanted to set her up with all those years ago. Fate? Who knows.

After 11 months in a relationship, I proposed to Neeru and, luckily, she said yes. We had our Hindu wedding in February 2017. We thank Asian Single Solution for helping us meet each other.

If there was one advice I would give, it would be to expand the search criteria. I saw Neeru's profile by complete accident because I had accidentally broadened my search criteria. Had I stuck to my criteria which I genuinely believed was right for me, I may have never met Neeru.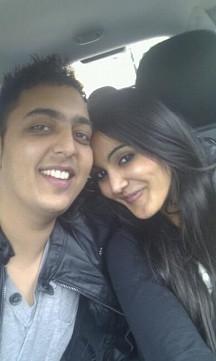 V and R
"I really appreciate the service you have provided, it opened up an avenue for me to meet her which I wouldn't have otherwise had! I simply couldn't ask for a better person to have joined my life. "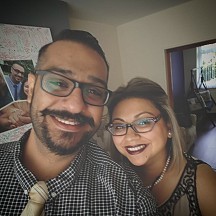 Roshni and Jay
In April 2013 a vegetarian gujarati rugby player popped up in one of my searches on Asian Single Solution. I sent him a message...and that's where our love story began! We met for a drink on 11th April (just over a week after I sent the first message) I was late but luckily he waited...he still reminds me of that today!
In May 2014, after several dates to West Midlands Safari Park, Chester Zoo, Dudley Zoo, the Strictly Come Dancing tour and at home where he impressed me with his cooking skills he popped the question - we got married on 15th February 2015 (the day after England vs Italy rugby match) surrounded by friends and family!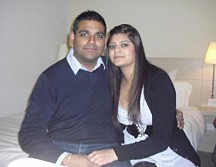 Amit and Shilpa
"Although we were at the same school found to have mutual contacts and even found that our parents knew each other from back in the days we met through Asiansinglesolution.com. After a few messages and emails we decided to meet up and clicked straight away. Since I've met Amit we've been inseparable. We would like to take this opportunity to thank you and your team for making it possible for the two of us to finally meet. "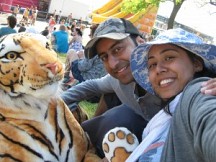 Deeps11 and SmilinSun
"Thanks to Asian Single Solutions I have found my soul mate.

Deeps11 and SmilinSun first made contact on 16th April 2012 and have been together ever since. We are very much in love and are delighted to inform you that we are getting engaged towards the end of this year.

I would recommend your site to all as we are living proof that dreams can come true.

Carry on the good work and thanks again! "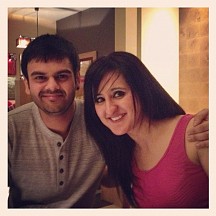 Harprit and Sanjeet
"Trying to get to know if a person is right for you can be very hard, me and Harprit clicked "just like that" in a space of a week! By the time we actually met, I felt like we knew each other for years our hobbies sense of adventure and what we wanted out of life were the same. After our first date our main impressions were that we couldn't believe we actually existed! Everything has worked out perfectly for us and set to get engaged soon!




The main things are don't give up and be yourself don't change for anyone! Its a hard journey to find that special person but you will pull it off everyone does. We are both unbelievably happy right now and can't wait to spend our life's together! "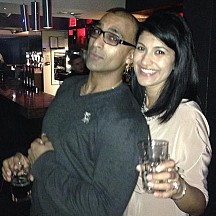 Neil and Sandy
I signed on to ASS at the end of Spring last year, inspired by a girl texting me that she'd liked my profile from Asian Single Solutions. I think she'd confused how she had made my acquaintance but her misstep was my good fortune. The format and development of one's profile is particularly impressive, and I believe enabled me to come across in a brilliant fashion. So much so the response was quite overwhelming. Luckily I'd caught Sandy's eye too. As a paid up member I could see she'd viewed my profile. Something about her profile spoke to me, especially her smile. I was very keen to get to know her and messaged her asking why she hadn't thrown me a wink. She made me wait and took her time in replying, but once we exchanged pleasantries we kept up regular contact via email and text until the day we were to meet in London. We actually spoke for the first time on the phone when coordinating our rendezvous, perhaps two hours before actually meeting.

We grabbed a drink and it was a fab encounter. It all came very easily for the both of us and I suppose I impressed her enough for her to keep wanting to get to know me better. Suffice to say I made every effort over the Summer of 2013 to see her. I knew she was the one for me and after I'd met her folks, and she mine (and smiles all round) I proposed and now we're looking forward to getting married this year! God bless the interweb and finding ASS for helping to make this happen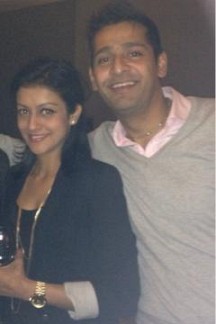 Amit and Ekta
Both Amit and I have been members of Asian Single Solution for the last few months and have been looking actively. My profile came up in Amit's smart search and he sent me the first message. That was the day after Hurricane Sandy happened in America (before you start wondering what has that got to do with this, let me explain…Our work email servers are in NY so due to the hurricane, our systems and emails were down so I had practically nothing to do at work).

I logged on to the site, read Amit's message, looked at his profile and there was no looking back..

As for the first date, we decided to meet for lunch and ended up spending the whole day together. I knew after we finished lunch (which was only couple of hours after I first laid eyes on him) that Amit is the one.

We realised very early on that we think alike and most of all wanted the same things from our respective partners and life in general. We are going to India next week to be with our families and hopefully will have a date for the wedding very soon.

Thank you to ASS and the entire team for bringing us together!"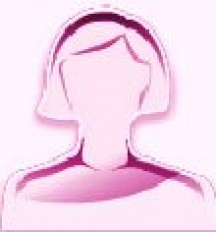 J and S
'J and I first corresponded through asian single solutions mid of this year (2013). I never thought that I would really meet someone through a dating website, but low and behold we found each other!!! In the beginning our relationship was a roller coaster as he works abroad for short stints but eventually we got our heads on straight and figured out what we both wanted out of life! We have laid down some foundations now and unfortunately he has to work abroad for the next 3 months, but as we have established that we are on the same page, all is going smoothly so far. Watch this space...... Thank you AsianSingleSolution for providing the ground to get the ball rolling on!'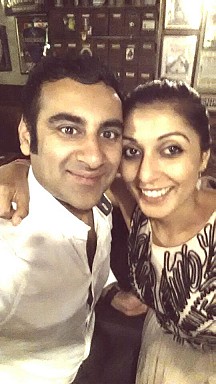 Mala and Sanj
I met Sanj on this site, he sent me a message in December and we spoke on the phone a few times and then eventually went on a date in February.

We didn't instantly hit it off but we knew that there was something there and decided to meet again. We had a great 2nd date and it all started off from there really and have not looked back since.

I have had many dates via your website but never really had a great deal of chemistry with most men but once you know I guess you know just like they all say and really beleive that now. I thought my happy ever after would never happen as I have tried to meet the man of my dreams for a while and eventually gave up hope and gave up in the end I guess.

But just so glad that he sent me that message and gave each other a chance.!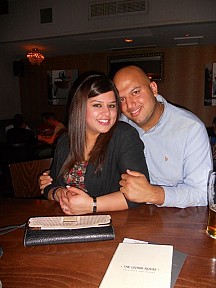 Vishaal and Sheetal
"I was first attracted to Sheetal's profile because of her pictures and the detail on her profile. We realised we lived nearby and hit it off straight away. After some exchanges of messages we decided to have a first date! To be honest it's one we both will never forget as it ended up being in the most busiest pub in Leicestershire on a Friday night (bad choice)! After this we frequently met each other as we live less than 5 mins from one another! It turned out we had over 30 mutual friends on facebook and our families were already friends for over 35 years although we'd never met (so talk about a small world!)

As time went on, we both knew exactly where it was going and what we both wanted. As soon as families got involved it was like a match waiting to happen! Today I'm happy to say I'm engaged to the woman I love and I will spend the rest of my life with. I proposed to Sheetal at an intimate picnic in a secluded country park. Our wedding is set for May next year "

If it wasn't for Asian Single Solution, we wouldn't be here!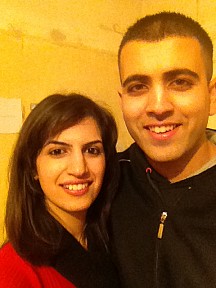 Sheenam and Baj
So many times I thought I will never find somebody who will love me the way I thought and dreamed off. Never expected to find the love of my life on the Asian Single solution.

But life has a funny way of surprising you. So, I met the man of my dreams through this platform. I think in today's busy lives this is one of the best sites I have ever come across. Its easy to use and you can protect your privacy too. Its a brilliant way of meeting people with same mindset and ideology.

Thanks to the Asian single solution team for giving us this opportunity. Good luck to all you guys out there!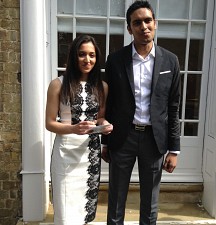 Shikha and Neil
I'd been a member on the site for a few months and almost gave up but Neil on the other hand had just joined. We instantly hit it off through messaging and our first date was a success, it was fantastic! Now only 6months after we are in the middle of organising our wedding in 2months time. We are very grateful to single asian solutions. We found the site quick to join and easy to use. My advice to anyone out there thinking of joining or wondering if it's worthwhile to take the chance is just go for it. There's really nothing to lose and you might meet the love of your life too!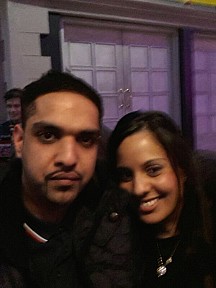 Suman and Krishan
Firstly, I am unbelievably grateful (We both are) to the website as it has opened up a new journey for us. To actually find and know that you have met the person you want to spend the rest of your life with is an undescribable and amazing feeling. Thank you for that.

Yes, it has only been just over a month but the journey has developed into a beautiful relationship.

It all started when I 'winked' at Krishan... This is not something I usually do! It is now probably the best decision I have ever made. He winked back and sent me a funny, witty email that got my interest straight away. That was the 16th March. that evening we spoke on the phone for hours. We discussed issues and aspects that you wouldn't normally discuss on a first conversation but it cleared a lot up and we both felt comfortable to continue speaking to each other. The next day he messaged and he was slowly beginning to have a positive effect on me. I wanted to speak to him again. Since that day we speak on the phone every night for hours.

He asked me on a first date and we met in Nottingham, he was a true gent and everthing was planned to perfection with spontaneity thrown in.... it was a beautiful evening and from that moment we both knew we'd met someone special and wanted to spend our life with each other.

We then arranged several more dates and the relationship unfolded in many ways, we went on many adventures from tram rides in the city to tackling rollercoasters (Well he did) at Alton Towers. He then kind of asked me out offically, well referred to me as his girlfriend and it became offical from there.

It is a long distance relationship with 151 miles between us, but this does not bother us and we are both determined to make it work. We are continuing to meet as often as we can and spend as much time with each other as possible.

Wish us luck for the next stages of our relationship and that we have a succesful life together.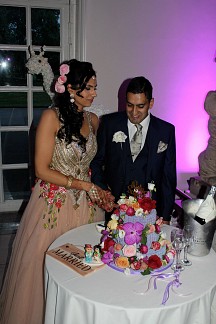 Rishi and Sajeel
"We met through the website, though a email sent from my now other half (Rishi), we met up had dinner and now have been together for 4 years. He and I would never have met under normal circumstances but your wonderful website brought us together." Update now married July 14!