Friday, January 22nd, 2021
Ok, so we are in lockdown. Things are getting pretty dreary and making everyone more fractious.
We always want to shout about the success stories but the time has come for us to reveal our top most annoying things that people do on dating sites. Don't just worry about our feelings though, we genuinely believe you are wasting your time if you commit any of these errors. We are just a small business, we are nice, normal people and want to help. So if you doing any of these, please don't.
6. "Here's my number, let's talk on Whatsapp."
We all know the real reason people do this. They think, if they get the number then that is "an in". I suppose it can be and if someone gives you their number then they must initially be interested. However, it can also lead to harassment.
The platform provides a safe and convenient way to chat anonymously in the first instance. Asking to leave this environment can appear pushy and impatient. All published safety advice, says "stay on the platform".
Swap details, only when you are both keen to do so and you need to move to a direct voice call or meet up in person.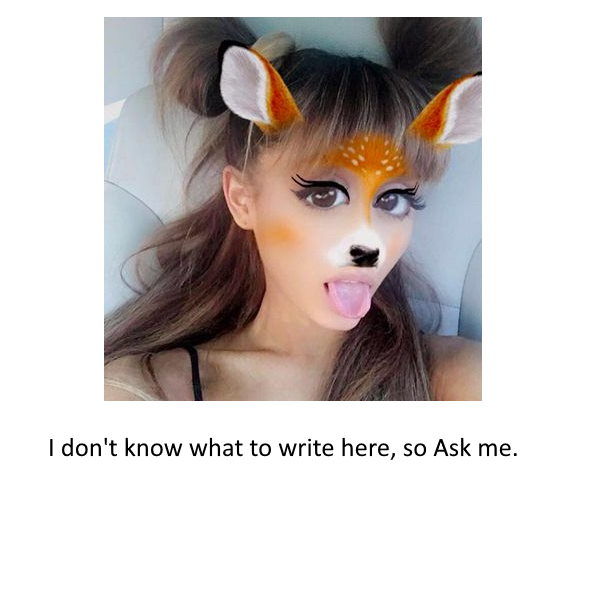 5. "Generic Messaging".
You know the type of message, something like "hey, how are you?". "I like your profile, get in touch if you are interested.
This shows a total lack of creativity and personalisation. It is obvious that you never read the other persons profile and are just sending the same message to everyone. i.e. copy and paste.
Read the other persons bio (profile). See what might spark their interest and go from there. Even something simple, like, "What was the last movie you watched?" is much more engaging that "Hi, would you like to chat?".
4. "Ask me" type profile.
You are looking at hundreds of profiles and deciding who to contact. Someone writes "I don't know what to write, it is much better to just ask me."
Well, is it really? How can the other person possibly know, if you are a match if you put that. The whole point of the description is to help people judge if there is mutual compatibility. If you have a great photo, then everyone will want to message you but then what if the other person also put "ask me". This is lazy and shows a total lack of personality and self belief. If you have no idea what you want then how can you expect a relationship to develop from that. Don't do it.
As a minimum, say what kind of personality you have. Are you shy, outgoing, outspoken. Are you an adventurer or a home body.? What do you do in your spare time, for profession and what do you seek in a partner. You can of course, end with "ask me if you want to know more."
3. People who say "I love my job"
When asked to describe their profession that means just that. Yes, that is great that you love it but what do you actually do?. Equally bad are people who say "self employed" or "I work in healthcare". This helps nobody as this could literally be anything. We have done extensive surveys on this and people feel that being too vague is off putting. The NHS employs cleaners as well as brain surgeons. Be proud, embellish by all means but be honest and tell people what they need to know to judge compatibility. There is nothing wrong with being a cleaner but a cleaner won't normally be matched to a brain surgeon.
2. Adding False or incorrect details.
We are the first to acknowledge that everyone wants privacy. However, this has to be balanced with honesty and integrity. We have some great Reviews and Success Stories to reassure everyone and most members join through recommendation.
Adding a fake photo is the worst but giving a false age is also misrepresentation. Over the past 15 years, I can tell you that no-one believes they look their own age. By misrepresenting your age, you are also being hypocritical because you are saying that you are being too judgemental on the other persons age.
We always protect your data. So phone number, DOB, real name are never given out.
1. Adding poor photos.
Again, we recognise that you value privacy but a dating site isn't the place to go if you want privacy. You all have a smart phone. Please take and use clear photos. That means.
No filters as these create false images or look silly. You are not 12 years old and don't need bunny ears.
No Selfies, especially those covering the face. These look so tacky and leaves observers asking why you cannot ask a friend to take a photo or why don't you have photos from a formal occasion or social gathering.
No Blurry photos or cropped images leaving no clarity
No wide angle , sideways or full body shots in the main photo. This is because those browsing want to see your face clearly
No photos in cars. I have no idea why so many people have a photo of them sat in a car.
No photos of photos. Need we say more?
Use natural light. Photos taken at night with dark background and flash generally look poor.
Honorable Mentions
Asking for discounts. Please don't. Memberships are cheap enough already.
Not being pro-active. If you are not prepared to use search and messaging pro-actively then you are less likely to succeed
Refusing to pay anything. Investing in yourself is a positive step and will unlock more opportunities. Even sites that seem free often hide the best features behind a paywall.
Gathering Likes and Mail just for an Ego Boost. Please don't do this. Respect other users , reply and be kind. Hide your profile when you are not looking.
Asking why you were rejected. Take the hint and don't hassle other members for answers.
Being too fussy. Be friendly to other members and be realistic. If you are seeking an Asian partner from one religion then you already cut out 99% of your options before you even look at personality, looks and other factors. A good friendship is more important than most of the criteria you may have had in mind.
Complaining endlessly about people not being serious. This is dating in 2021, get used to it. You have to find a connection , start building the relationship. Work on yourself and make yourself more appealing and desirable as part of the process.
Men talking about sex and women complaining about men talking about sex. We do focus on relationships and there is a time and place for this kind of talk. That usually means get to know the person a bit and chat for long enough to gauge the direction of travel. Never talk about sex from the get-go as that is tacky. Sending uninvited naked photos is also a definite no. We expect everyone to be respectful but also accept that this is a dating site so please be tolerant. People are also more bored than ever during a lock-down. People want physical contact and that includes women too. What ever is right for you is OK. If not then block and move on. Once you take a chat off our site, it is predominantly a private matter between you, in your relationship.
Waiting to be contacted or judging members based on who contacts you. This is a terrible and classic mistake. If you have a nice picture, you will always get lots of mail from everyone. To filter your matches, use your own search and be pro-active to contact the people you choose.
Not checking the eligibility for this site. We aim at Asian Professionals. We don't want to let anyone down but if this isn't you please do not apply.