Tuesday, February 28th, 2017
Spring Date Ideas For Asian Singles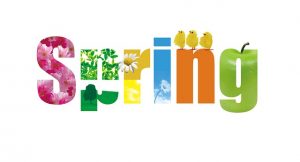 Romance always blossoms the strongest in spring. It's the pheromones in the air, or something. We shed off the depressions of winter and move into the welcoming warmth of spring. There's nothing more welcoming as the weather changes than having someone to share the warmth with. Whether you've been together, or it's your first date, these Asian spring dates idea are bound to be a hit.
Walking
There's no better way to celebrate the arrival of spring than walking around outside. You'll get a breath of fresh air and see the world coming to life around you. It's simply beautiful. You can stop and smell the flowers and even take pictures of cute animals out of hibernation. This date is ideal for first-timers, because it gives you nothing to do but talk. This is a great way to get to know each other. Take the chance to ask questions and dive further into each other!
Biking
Imagine the spring air passing through your hair as you ride along the path without a care in the world. This date is harder when it comes to communicating. You don't want to be yelling over your shoulder the whole time, after all. But you can have fun with this, maybe turn it into a fun competition. See who will get to the end of the path first and share a laugh
Tip To combine both of the date ideas above, trying rollerskating or blading.
Picnic Lunch
A picnic lunch may seem like a cliche date, but there's a good reason for that it works! You'll get to enjoy your dates company, while also enjoying the coming of spring. Just pack up a few sandwiches and head to a local park. Of course, if you're worried about insects (there are many people with allergies), you can try an outdoor restaurant. Either way, you get to enjoy conversation. Afterwards, try going out for an ice cream!
Outdoor Movie Night
This isn't an easy date to pull off, but it's certainly rewarding if you can. There are two ways to accomplish this one Find an open air cinema in your neighbourhood, or rent a projector and create your own. It's not expensive, and most of them hook up to computers, allowing you to watch your favourite Netflix shows while outside in the garden. It's sure to impress your date, if nothing else. P
Spring Festivals
No matter where you live in the world, you're bound to have a local festival celebrating the arrival of spring. It's such an important time of the year. A new beginning. You can really see the world come to life, including the people. Walk around one of these festivals with your date and join in the celebrations. You'll likely get to try new food and participate in dance rituals. At the end of the day, you'll be exhausted from laughing so much and so will your date. It's going to give you something to talk about for many dates to come!
If you are an Asian single who doesn't yet have a date – don't worry – you can get one today on out site!   
www.asiansinglesolution.com