Monday, January 19th, 2015
We're delighted to announce our Valentine's Parties are live for booking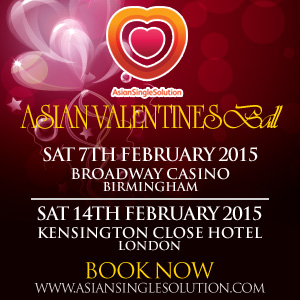 We are running very special balls – one in London and one in Birmingham.
The Birmingham Ball is on the 7th February at a wonderful new venue – the Manhattan Suite at the Broadway Casino
The London Ball will take  place on Saturday 14th February at the Kensington Close Hotel in London.
We are doing our best to ensure this will be the biggest, best party we've ever had so we are pulling out all the stops. We've got lots of entertainment planned for each one and we are also asking our guests to dress up.
We will as usual have optional speed dating included and great hosts to introduce you.
You can find out more about each party on the website.
If you've already got your ticket then we look forward to seeing you then. If not, do be quick as over half the tickets have already gone!
See you there,
James, Paul and Meera