Thursday, January 25th, 2018
2018 is already racing quickly by, but the good news is our Valentine's parties are coming up soon.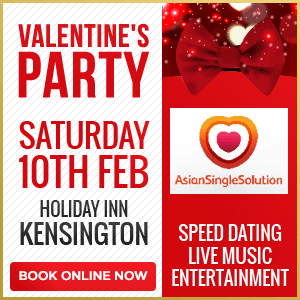 These parties are the highlight of our dating calendar and always attract lots of new people.  We aim to make them as fun as possible and always provide much more than similar dating events.
Both events will take place on Saturday 10th February 2018, which is just a few days before the big day itself.
The London party will be at our favourites and most popular venue, the Holiday Inn Kensington.  We've got live classical music, optional speed dating, chocolate fountain and much more.
For Birmingham, we have a glamorous new venue – Siamais – which has only just opened up.  Discounted "Love Potion" cocktails for the first to arrive.
If you'd like to come then don't wait any longer as the price will go up and you risk it going to a waiting list.
CLICK HERE to find out more and book now.
Meera