Tuesday, February 18th, 2020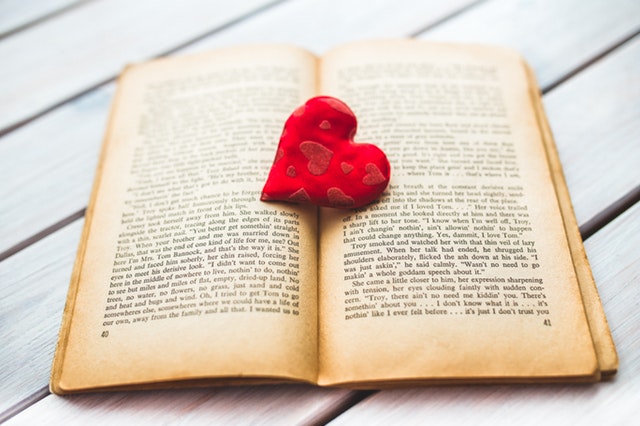 Everyone wants someone to spend their lives with especially the "day of love" known as Valentine's Day. If you're single, it can be overwhelming to try and find a date. However, using these 5 steps, you're bound to find your Valentine!
Step 1: Put yourself out there
Obviously, you're not going to meet someone new if you're sitting at home with all of the lights turned off. The only way to meet people is to put yourself where people are. Yes, you can sign up for a dating website membership and download a dating app. But if you want to meet more people, you're better off getting out into the real world. Sign up for a class, learn to play an instrument, join community events, volunteer. Do something that puts you out in the world. After all, what are you going to answer when a potential date asks how you spend a typical day? Instead of crafting a magnificent story, be honest. If the truth is boring, then maybe you need to be more interesting. You won't find your Valentine if you're invisible.
Step 2: Be approachable
Now, getting outside into the real world is just the beginning. No one is going to approach you if you seem like you're outside against your will. In order to be approached, you have to be approachable. What does that mean? It means you look interesting enough to want to talk to. You can accomplish this by dressing well, but not over-the-top. You want to have good hygiene as well. You want to smile, and make eye-contact whenever possible. If this sounds hard, maybe you need to work on your confidence before trying to find your Valentine.
Step 3: Be conversational
Putting yourself outside and smiling at people will only do so much if you can't hold a decent conversation. Now, initiating a conversation isn't always easy, but there are tricks you can learn. Develop your conversational skills with random people. This way, you'll feel more confident in your search to find a Valentine. Of course, part of being conversational is knowing when it's time to listen. Make sure you're allowing other people to speak as well. Be a good listener, even if it takes work.
Step 4: Be prepared
When you're looking to find a Valentine, you want to be prepared for the date. This means you want to have romantic plans made, even if you don't have someone to share them with. Buy Valentine gifts for that special someone. Don't put any names on the tags. This way, if you don't manage to get a date, you can give the gifts to someone else in your life, like a family member or single co-worker. When you're in the dating pool, it's best to be ready for anything to happen. You could meet someone when you're getting coffee before work or even through a friend. Treat every outing like a new opportunity to meet someone. This way, when you do meet someone, you're prepared.
Step 5: Be confident
It isn't always easy to exude confidence. If you've been single for a while, you may feel discouraged about dating. You may feel like you don't have anything to offer someone. These thoughts are exactly what prevents you from finding someone. When you're out and looking to find your Valentine, know your own worth. Before you start looking, boost your self confidence so you truly feel worthy of a romantic connection.
Happy dating!
James Preece – Dating Coach
www.asiansinglesolution.com