Monday, June 28th, 2010
Summer is here and the sun is shining.  It's the best time of year for dating so you need to make the most of it – it won't last long!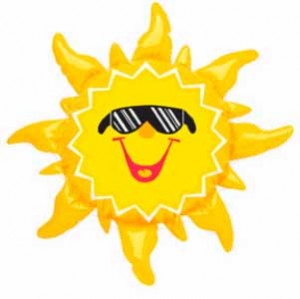 Here are some great date ideas we know you'll love:
1)Take a trip to the seaside.   If you have an Oyster Card then you can get return train tickets for an amazing £5 return until the end of July!  You can choose from Brighton, Bognor Regis or Southend.  Check out the Daysoutguide for more info.
2) Hampton Court Palace.  This is most famous for it's huge outdoor maze.   Stay close together and have fun trying to get out.  You'll be amazed at how much you enjoy it!
3) Boating. Both Regents Park and Hyde Park have famous boating lakes.  You can hire a small rowing boat and take your date out for a leisurely afternoon on the lakes. If you really can't be bothered then there are plenty of boats trips available near the Thames.
4) London Zoo.  This really does make a wonderful date as there is so much to see and talk about.  Everyone has a favourite animal so why not sponsor one for your date while you are there?
5) Picnic in the Park.  This isn't a new idea but it's still of the best as it's so easy to do.  Just pack a picnic basket and head somewhere romantic. Make sure you pack strawberries, cream and champagne to make it unforgettable.
6) A show under the Stars.  There are plenty of big music concerts and films at this time of year, all outside.   We particularly recommend the Regent's Park Open Air Theatre.
7)  Watch the Sun set.   Take full advantage of one of nature's loveliest views – the sun setting.   You can either do this from the top of a hill or a roof terrace restaurant.  The choice is yours.
8) Ice Cream Parlour.  We all loved this when we were kids so you can bring back happy memories instantly.  Harrods and Selfridges have their own parlours but there are plenty of independent ones too. Just remember – you'll need one dessert and two straws!
James Preece – The Dating Guru
www.asiansinglesolution.com