Tuesday, November 28th, 2017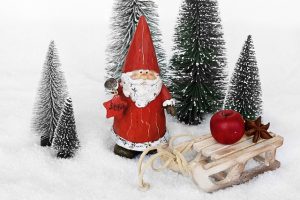 Dating around the holidays can be pretty stressful. Most places are packed with last-minute shoppers. There's a different kind of pressure in the air regarding romance. If you're just getting to know someone, you want to avoid all of it. You just want a quiet night to share with someone. At the same time, you want to feel festive too.  Here are a few date ideas that take both of these factors into consideration:
Decorating The House
One of the most fun activities during the Christmas holiday is decorating. Some people even make a sport out of it to try and compete with neighbours in a playful way. Even if you've just started dating, decorating the house can be a great activity. It's inexpensive, as you've likely got the decorations handy already. It will also give the two of you the chance to discuss holiday memories. This is great for bonding, plus it adds a festive cheer to your home and your blossoming relationship.
Baking
Of course, you can also opt for decorating a gingerbread house instead of your own home.  If you don't know each other well enough to take them home, this smaller and edible home is a great date idea too. The two of you can create something together, which gives you an idea of the chemistry between you. Then you get to enjoy the delicious taste of eating your creation after. Plus, you can eat all the leftover decorations you didn't use while you were putting the house together. Don't forget to save some decor for the little gingerbread folk who will be living in your newly made dwelling!
Sweater Shopping
If you're the type who likes to shop, this is the best date idea for you. This involves heading to your local thrift shop and looking for a Christmas sweater. The two of you can playfully compete to see who can find the ugliest sweater. Or you can just opt for matching sweaters if you're feeling that vibe. Of course, you don't have to go for ugly sweaters either. You can try and find something more significant to the relationship that you might want to wear over and over. Shopping is always a fun date idea, especially when you first start dating. You get a good idea of what your new partner is into and what they like. This especially helps around the holidays.
Christmas Movies
You can do this one at home or go to your local cinema. Around Christmas, all the holiday movies come out and are usually on offer. You can buy a few of them to bring home and watch. In some places you can still rent DVD's, so maybe rent them instead of buying. Or you can simply head to Netflix to see what movies might be listed there for the season. In most places, the local cinema takes the holiday as an opportunity to drum up business by playing classic Christmas movies. Whichever route you choose, make sure to grab yourself some popcorn!
Sight-Seeing
A classic holiday date idea is to go sight-seeing in your neighborhood. This often involves looking at all the brightly decorated homes around yours. You can choose either neighborhood or do both if you're feeling adventurous. Just make sure that you're dressing warm, as the winds are often cold in the later hours of winter. It might also be a good idea to grab yourselves hot chocolate before heading on your stroll. This gives you something warm to counter the temperature. It also gives you something to do with your hands, in case you might be nervous.