Sunday, July 30th, 2017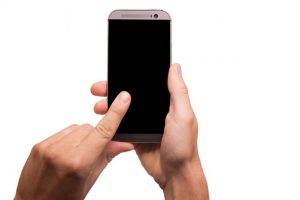 Many women believe that they should wait for men to message them on dating sites. They might have the old fashioned view that it's up to men to message them first or are worried about appearing to be forward. So they wait and wait and wonder why they never seem to get messages from men they are interested in.
Men and women approach online dating in different ways, and once you realise this you can use it to your advantage.  Men tend to collect up their "favourites" and then contact many women at once, in one big hit. This is called the Shotgun approach and is very hit and miss. Women, on the other hand, can be more selective and will either wait to see who contacts them or just send one or two messages.
The secret is to be proactive and actively target men you are interested. Don't sit and wait for them to come to you or someone else will snap them up. Imagine you are applying for a job and your dating profile is your CV.  Would you send out your CV to prospective employees or would you expect them to come and find you first?
Check back on the site every day and contact the new men.  By doing so, you'll be top listed in the searches as shows the men the most recent women to log into the site.  You'll then find more men are contacting you anyway.
Men absolutely love it when women message them first.  If you've got a great photo, interesting profile and are in the right age group then this is very flattering.  What man wouldn't be interested?  It's not overly flirtatious to write to a man – after all you are both on a dating site with the same intentions.
So what should you say?    Imagine you are in a bar or at a party. How would you get their attention? Perhaps you'd look over and smile.  You need to do the same thing in your first email. Write just enough to get them hooked and capture their imagination.   Ask them how their day is going or what they are up to for the weekend.
So why not send some messages now?  You'll see much better results and might just make someone's day!
James Preece
Dating Expert