Monday, January 31st, 2011
You've got a date lined up and you want to get to know each other.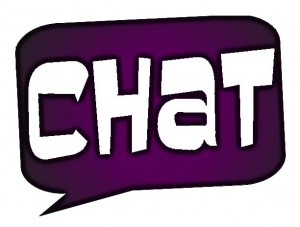 So what can you talk about? What shouldn't you talk about?
Here are my dating tips to help ensure your date goes smoothly and that you have lots to talk about.
1) Don't interview them.  Yes, you need to ask questions and find out about them but you aren't on a chat show.  If you start firing off questions then it will make them feel pressured and they'll back off.  So instead take turns to ask questions and acknowledge their replies rather than asking them something else immediately.
2) Use body language rather than talking.  This can be as simple as smiling, nodding and paying full attention to what they are saying.  If they feel you are enjoying what they are saying they will be more comfortable.   Remember that it doesn't always matter what you say, rather than the WAY you say it.
3) Flirt!  If you don't want to be stuck in the "just friends" zone then this is vital.  Touch them lightly on the arm every now and again and try to be a bit cheeky, teasing them every now and again.
4) Sell yourself.   Make sure you present yourself as best you can but don't boast or bore.  The key is to convey that you lead an interesting, fun, busy life.
5) Don't fill every silence.   Sometimes it's good to pause for a short while.   You don't need to try and think of something clever to say, just enjoy the moment to reflect.
6) Have conversation topics ready just in case.  If the chat completely dries up then you use these to get things back on track.  Make sure it's an interest topic you can both discuss, rather than a question they can answer with a yes of a no.   You could ask them if they've ever had a supernatural experience, what their earliest childhood memory is or what their dreams are for the future.
7) Don't be an Agony Aunt/Uncle.   People have a tendency to unload their problems on others and they in turn want to be the one to solve them.  They think that if can help then their date will be eternally grateful and think they are wonderful.  That's just a negative thing to talk about.   A date isn't the time for this -always focus on the positive.
Good luck!
James Preece – The Dating Guru
www.asiansinglesolution.com