Our New App – Now Available on Itunes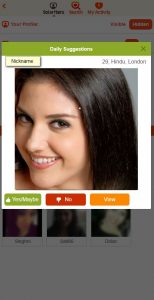 We are delighted to announce that our new Asian Single Solution Dating App is now available.
With the app you can get daily matches and there are several exclusive features such as tagging.
Please go to the Apple Store to download this now.

We'd love to hear your thoughts and suggestions once you've started using it!
For those of you with Android phones, don't worry – we're currently working on this version for you.