Lose the Sunglasses
I've seen a recent increase in "sunglasses" photos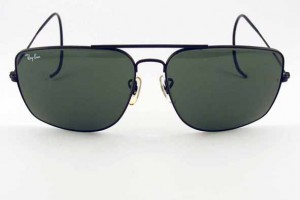 So here's why you should avoid this big mistake.
Sunglasses photos are a bad idea at the best of times, which is why we have a "no sunglasses" policy on main photos.  Despite this ( and despite a clear illustration when uploading) , lots of people still ignore this. I find this all very odd, especially as we are now in Winter!
So what's so bad about it?. Well, sunglasses hide your eyes and part of your face. The eyes are very important when it comes to both trust and attraction.  To hide the eyes is therefore potentially misleading.
Other users are entitled to see what you really look like otherwise, it could just lead to disappointment later for both parties. I am sure you would be disappointed to turn up on a date and the other person did not resemble the photo.
A dating site is partly about trying to get attention but this must not be achieved by using props or accessories. In order for everyone to have a fair chance, and to ensure that our website is regarded as high quality, all the main photos must be reasonably consistent so that what differentiates the photos is peoples real true features, not props. Hence the main photo must be a head-shot and no sunglasses.
The bottom line is this: Please do not choose an image with sunglasses as your main profile image or will get suspended.
You can have sunglasses in other shots in your album.
Good luck!
James Preece – The Dating Guru
www.asiansinglesolution.com