New Year, New Opportunities
The start of a new year is the best time for dating.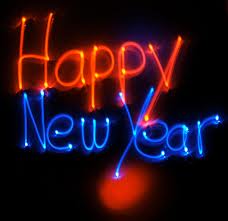 So make sure make the most of it!
It's the start of a new year…again.   The time when we all reflect on our lives and make a resolution to sort them out once and for all.  For some of us, this means working on our love lives and finally doing something to start meeting new people.
If this is you, you are certainly in the right place.  January is the busiest time of year for the Asian Single Solution as we have many new members who are also looking for the same thing.
As we have lots of new readers to the blog, here are some quick tips:
1) Make sure you have a great profile and a brilliant photo.   Otherwise nobody will know where to find you!
2) Do take a paying membership.  There's no point having a basic account as it's like having a lovely car and not putting any petrol in it.  It won't get you anywhere.
3) Be proactive.  Don't wait for others to find you, but take the initiative to contact the people you like the look of.  That way YOU do the choosing and are in control.
4) Sign up for some events.  Our amazing parties are legendary and really are the best way to meet new dates and new friends very quickly. Don't worry if you're a bit nervous as we have the best hosts in the business to look after you.
5) Don't give up.  It might take a few dates to meet Mr or Miss Right or it might take 80.  If you stop at 79 you'll never know how close you were.
Happy dating,
James Preece – The Dating Guru
www.asiansinglesolution.com