The Rules of Online Chat
As you know we've got a fun "online chat" feature on the site.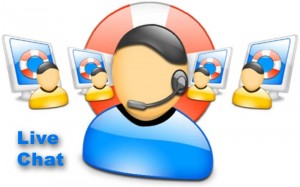 But are you using it properly?
Online chatting can be a great way to get to know people quickly.  You can search to see who it logged on at the same time you are and begin a conversation straight away. You'll be able to talk with users from all over the UK who are looking for a fun conversation.
The thing to remember is that online chat is just for entertainment purposes only!  It's not a substitute for actually getting to know someone. It's so much better to talk on the phone or meet face to face.
I'd also like to remind you that you are looking for serious dating, there isn't much point restricting your searches to "users online " only.  Many people don't have the time to chat during the day and you'll have a much better success rate if you send proper messages instead. The chances that your perfect match will online at exactly the same time you are slim.
So instead, just enjoy the chat feature for what it is – fun – and send out emails to anyone you like too.
Good luck!
James Preece – The Dating Guru
www.asiansinglesolution.com