Muslim Site Launches
Today our new site for British Asian Muslim Professionals launched.
This will allow us to focus the marketing on getting more good calibre Muslim singles onto the site. This is better for all of our Muslim members.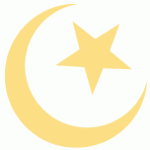 If you are Muslim then this will affect your membership so please note the following.
1. All Muslim Profiles have been copied over to the new Muslim site.
2. Existing Muslim profiles on AsianSingleSolution.com have been deactivated but are still on the system. We will delete those in a few weeks once the migration is complete.
3. When you log into AsianSingleSolution.com you will receive a message that your profile has been moved and you will be redirected. All messages between you and other Muslim members have also been moved. Memberships and credits have been moved over.
4. If you need to access your AsianSingleSolution.com account eg for messages, or have any other questions about the service, please contact support. [email protected]
5. We are running introductory offers of 50% off  memberships, so if you are Muslim, get onto the site now and upgrade whilst its cheap.
6. The site is new so we cannot guarantee that it will be free of errors. If you notice any error, please email us to [email protected]