Our UK Valentine's Asian Singles Party Tour
Our new singles parties are live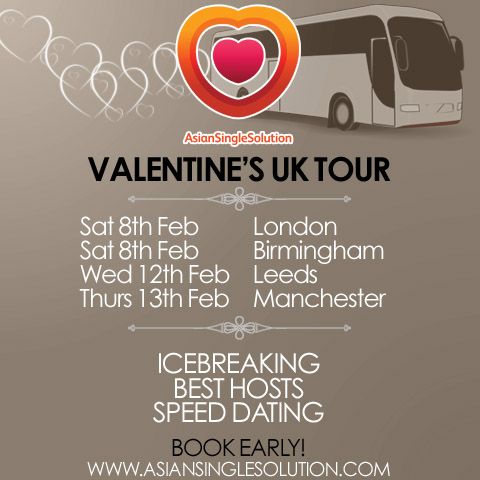 in some exciting new regions
Valentine's Day is the most important day in the single's event calendar. We always attract large crowds and lots of new people try us out. There really is no better chance to meet other Asian single professionals.
So this year we are running some extra special events in new areas as part of our UK Tour. We've got Asian singles events in London, Birmingham, Leeds and for the first time ever – Manchester.
Our parties always attract a big crowd of Asian professionals – a mixture of Hindu and Sikh members.   We've had many requests to try other areas to plesae tell your friends and come along to show your support.
Some of the parties are free and some have free drink receptions, while others have treats like a DJ. Please read the full event descriptions on the website for more info.
The Leeds and Manchester parties are just one off events so you don't want to miss them. Book up early!
James Preece – The Dating Guru