Dating Profile Review – MrValentino
Here is our first free Profile Review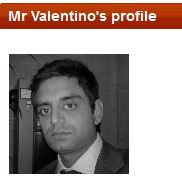 from our very own Dating Guru
Here's a look at your current profile: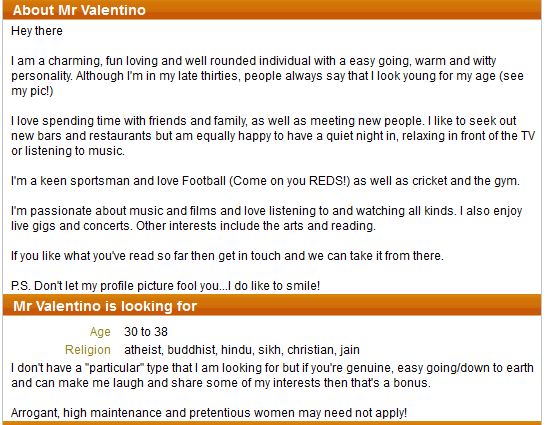 Ok, I'll start with some good news for you – your profile is actually pretty good!  You've clearly spent time putting it together and making it sound interesting.  You are also proving popular on the site which is great.   However, there are few tips I can suggest that may improve your chances even further:
1) Smiling Photos.  You mention that you do smile but your photos look so very glum and serious.  They are fine for album shots, but you'll get more interest if you add a few happier shots.
2) Don't say you look young for your age, but let others make their own mind up.  There's not a day that goes by without someone telling me they don't look their age.
3) Everyone says they like staying in or going out, so try and describe this in a littl more details. It stops it being too generic.
4) Explain a little more about your job as not everyone will understand that it is that you do.
5) Get rid of the last line "Arrogant, high maintenance and pretentious women may need not apply! "      I understand why you put this but it makes you sound very negative and might put a suitable partner off contacting you.  It's better to try and remain friendly and positive at all times.
Other than that you've got a great profile, so stay proactive and contact lots of people and you'll reap the results.
If you would like to have your profile reviewed and featured, then please email your request to [email protected]      We'll pick the best one each month and get our leading Dating Expert James Preece to offer you his advice on how to make it better.
Good luck!
James Preece – the Dating Guru