Dating Profile Review: SS1984
Here is another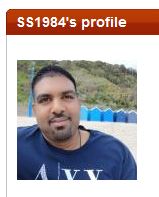 profile review for you
Here's a look at his current profile: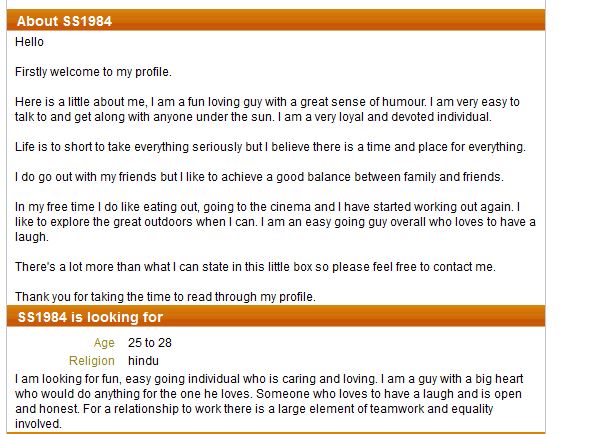 Thank you for your request.  Your profile is very friendly and you definitely come across as a nice guy.   However, there are some improvements you could make.
Here are a few suggestions that may help:
1) Do you have any more photos?  Just one isn't really enough.  Perhaps try a full body shot or one of you wearing something smarter.  I think you look a little embarassed in your current photo…as if you didn't really want it taken.
2) The main profile text is fine but it's quite generic.  What is special about you?
3)Ask a question or end with an invitation.  It will help women looking at it find a reason to get in touch with you.
4) You only seem to have actually contacted three people?  Online Dating is competitive so you must contact anyone that you like the look of, with a reply paid credit. That way they can read and respond.  The messages you have sent are too long so cut them down and get to the point!
5) What exactly is your job? I'd expect that most people would be a little confused by it?
6)  Finally, most of your interests are very "masculine"   You want to list some that women can have in common with you.  It's fine to talk about what you like but think of some things that a partner can identify with.  At the moment, Formula 1, Snooker and DIY are unlikely to be good matches.
I hope this helps,
James
If you would like to have your profile reviewed and featured, then please email your request to [email protected] We'll pick the best one each month and get our leading Dating Expert James Preece to offer you his advice on how to make it better in this blog.
Good luck!
James Preece – Dating Coach