How to make the most of Premium Plus
In today's blog I'm going to be writing about our Premium Plus Membership to make sure you are taking full advantage of it.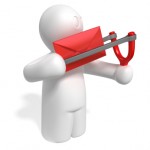 There are two options that you get when you decide to upgrade on our site. The first is Premium Membership, which means you can contact anyone you wish, read messages and get huge discounts off most of our events.
The second option, for the more results orientated dater is our Premium Plus membership.  This is our best selling membership as it offers the best value and the biggest returns.
The trouble with most dating sites that is you never know if the person you are contacting is a paid up member.  If they aren't ( and don't have any credits) then they won't be able to read or reply to your message. Premium Plus gets round this frustrating problem and keeps you totally in control.
The other big advantage is that most people are just Premium members, so you'll have an huge advantage on them.  You'll get more replies if you use it properly.
However, some it seems that some Premium Plus members aren't remembering to "send a free credit" when first contacting someome.  So, we just wanted to remind you that the option is there when you go to send a message.
There's also another bonus feature that you can use too.  If a member has added their mobile phone number to the site then you'll also see a button to send them a text.  This will instantly alert them to the fact that you've contact them. It's completely free to use and well worth using it!
Finally, do make sure you follow our basic tips when you send messages.  They are:
1) Have a great photo
2) Have a fantastic profile
3) Write an intriguing, carefully crafted email to each person
4) Keep at it!
If you need any help then get in touch.
Happy dating,
James Preece – The Dating Guru
www.asiansinglesolution.com