New Year – New Start
Happy New Year!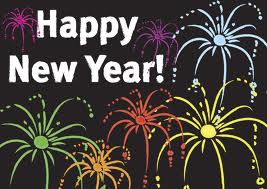 This is your chance to get what you want.
2013 is hear always and it's out with the old and in with the new.   It's the time that we all make new year's resolutions.  For some it's to lose weight, get a new job or to meet someone new.
Online dating sites like Asiansinglesolution.com  are always incredibly busy at the start of every new year.  We have so many new people signing up who would love to meet you.  There's no better time than right now, so do make sure you have Premium or Premium Plus membership and take full advantage now.  All you need to do is write a great profile, add a nice photo or two and then start contacting the people you like the look of.
If you aren't sure what to say then perhaps you can just wish them Happy New Year or ask if they had a good holiday.  It's not so much about what you say, but about making a good first impression and contact.
We've got some big singles events planned and they are the perfect chance to meet other single professionals in a relaxed, fun environment.
This really is the peak dating period and it last right up until just after Valentine's day.   So don't put it off any further.   Put in a little effort now and you could soon be lining up dates for the upcoming year
Happy dating!
James Preece – The Dating Guru