Dating Profile Review: Neat
Here is our latest online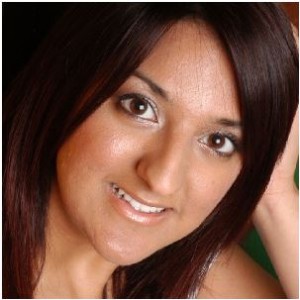 profile review for you
Here's a look at her current profile.
Photos:
You have a lovely main head shot photo.   You are smiling happy and look like someone who would be fun to contact.   You also have some nice album shots too.   The museum sign shot probably isn't needed as it's not clear what it's about and you aren't that visible.  The others are great though!

OK, that might well be true but it's not especially "interesting."   Almost everyone writes that they like travelling in their profile so try and think of something more imaginative.  I like the travel buddy request as it's a good way for someone to start a conversation with you, but I'd move that to the end of your "looking for" section instead.

Why do you have to "guess" that you need to do something?   It's a weak wishy washy statement and makes you look like you have a hard job making decisions :)
So definitely take that out and make bold, positive statements only.  Having said that, the rest of the text is good.   Men want to know you are fun and low maintenance as it makes their lives easier.  In return, you'll get more interest.
You just need to expand on your interests.  For example, rather than simply listing them, you could say things like  "I'm passionate about cooking and I love to learn new recipes.  I recently made a fantastic chocolate cake and I may pass on the recipe if our first date goes well!"

This starts off well but I think you really need  a clearer idea of the person you would like to meet.   Otherwise you won't know when you finally meet them.  It's good to be open minded, but it would help to list a few things that are important to you.  I'd leave out the bit about being manly and having nice biceps as it may make  decent guys think they have no chance.  You can still have this but making sure you contact guys who appear to have these traits.
In fact, that's my final tip to you.  You've not contacted anyone!   You can't sit back and wait for the men to wink or contact you.   Instead, you have to send out lots of messages to men you are interested in.  That's the only way you can make this work and beat the competition :)
I hope this helps,
James
If you would like to have your profile reviewed and featured, then please email your request to [email protected] We'll pick the best one each month and get our leading Dating Expert James Preece to offer you his advice on how to make it better in this blog.
Good luck!
James Preece – Dating Coach