Happy New Year Goodbye 2014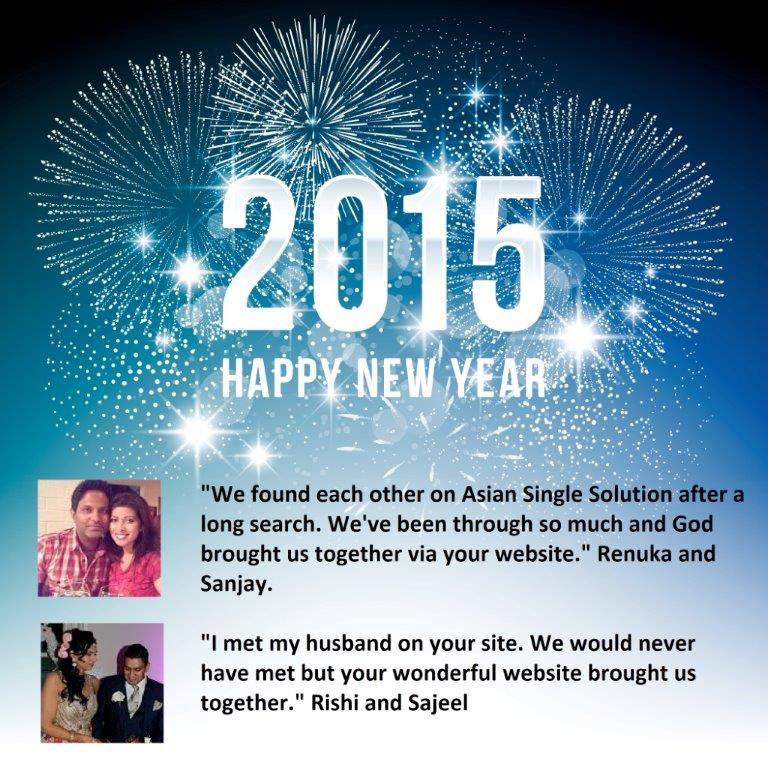 Goodbye 2014 – Let 2015 be your year for dating success. Here are our top 3 tips for success with AsianSingleSolution.com
1. Load some Amazing Images
Your photo is the first thing people see.
Didn't everyone say how fantastic you looked at the last wedding or family celebration you went to?
Why not use those images or similar, to impress the men on this site.
Main photo must be a head shot. Supplement that with some full length shots, and an action shot so people can see how you spend your spare time.
2. Write an inspiring profile description.
It can be hard to be original but it is vital that you tell others why they should contact you, and what you are offering.
Everyone likes going out, nights in and spending time with their family, so say something else. Tell others about an unusual hobby or interest. Desribe your profession in an interesting way.
3. Message Message Message
You know the phrase location location location. Well Online dating is all about Message Message Message.
Read the other persons profile, get them excited by asking a question about something they are passionate about.
Aim to contact a minimum of 10 men that you have chosen per session until you start getting responses. Do not rely on Mr perfect spotting your profile.
Keep your options open and embrace opportunity. It is hard to love a dating profile, but meeting in person and sharing time together can be a wonderful start to a relationship.
Do not forget to tell us about your dating success stories.
Good Luck
AsianSingleSolution