How to use the telephone
Some people can get nervous when it comes to talking to a potential date on the telephone.  Instead, they'd rather just text or email until the first date.  However, it's really nothing to be scared of and the telephone can be used to your advantage if you know how!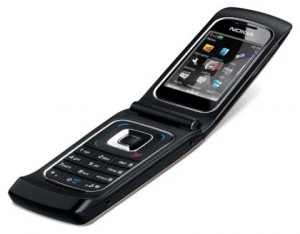 1) The telephone forces you to lose one of your most power senses – eye contact.  The other person can't see you nodding your approval or shaking your head so you need to make up for this.  Instead say things like "I hear you" and "I agree" and they'll know you are both in sync.
2) Keep the first conversation short.  I always suggest you limit your first chat to ten minutes.   Use it to mainly just to establish a first date.  If you spend two hours chatting away before you've even met, what will you talk about when you finally do?
3) Treat the call as if you are auditioning.   Imagine they are sat opposite you and overact!   Even though they can't see you, if you gesture when you speak it will make you sound more engaging.   I find that standing up helps you sound your best as it's easier to breathe.
4) Most importantly – smile!     Try saying this line out loud now  "I'm having a wonderful day."   Say it three times, once with no expression, once with a big grin and once with frown.  Do you see how smiling can lift your mood and makes you sound so much friendlier?
5) Work the answerphone.  This tip is valid for when you leave a message as well as your own voicemail recording.    The last thing you want is for somebody to be turned off just because of your ten second message.  Keep it simple, warm and friendly. No gimmicks, no sound effect and no jokes.    Smile when you record it and keep it short and sincere.
James Preece – The Dating Guru
www.asiansinglesolution.com