The Single Solution Party
While the UK is gripped with Election Fever, we thought it might be fun to think what we'd do if we ran the country.
Here, for your entertainment, is the Single Solution Party Manifesto: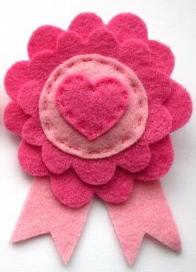 "A country is at its best when the bonds between people are strong and when we love each other. Today the challenges facing Singles in Britain are immense. Our society is overwhelmed by nauseating lovey dovey couples, single supplements and nagging parents. But these problems can be overcome if we pull together and work together. If we remember that we are all in this together.
Some politicians say: 'give us your vote and we will sort out all your problems'. We say:  We can help you get more dates. More dates means more fun and more adventure.
Yes, this is ambitious. Yes,  it is optimistic. But in the end everything is just politicians' words without you and your involvement.
How will we expect to find love unless we understand that we are all in this together? How will  you get more matches unless every single adult spreads the word about our website ? How will we revitalise the dating world unless people stop asking "When will Mr or Miss Right come to me" and start asking 'What can I do to find them?' Britain will change for the better when we all elect to take part, to take responsibility for our own dating lives – if we all come together. Collective strength will overpower our problems.
Only together can we can we have bigger, better singles parties. Only together can we grow the Single Solution Database.  Only Together can we teach people the secrets of what men and women really ought to know about each other. Together we can make dating work . And if we can do that, we can do anything. Yes, together we can do anything.
We promise to bring down the costs of Dating by giving every Single professional £1000 tax breaks.  We promise to end Single Supplements on holidays.  We promise to keep thinking up new ideas for our Singles Parties and to constantly innovate our Online Dating Site.  We promise to help you find a partner…..
So our invitation today is this: join us, to form a new kind of government for Britain.
Join us – the Single Solution Party. "