Your most popular questions
We tend to get the same questions every day so here are some of our answers to the most popular ones.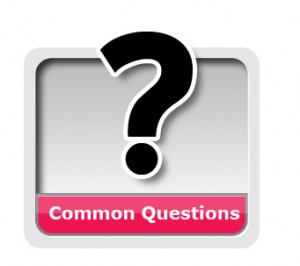 1) Why isn't anyone sending me messages?
We get asked this question a LOT.   You need to contact people, not the other way around!
Not proactively sending 5 to 10 new messages per week is like joining a gym and not going – Even members who get lots of emails still need to be proactive to target the people they want, rather than the members who tend to send out lots of messages.
We have loads of new members joining each month, so you should easily find 10 to 20 people you like, to message/wink/add to favourites each month. Oh and have some great photos and log in regularly too to boost your chances.
2) I dont look my age. Can I come to the younger parties?
We must get asked this question every day.
It's funny how everyone tells us how "people think they are ten years younger." What they are forgetting is that this isn't the point. It's irrelevant how you look – our members are paying to meet people in the correct age categories.
We have to have age limits in place for the good of everyone. Guests need to be within a certain age range to make sure they only meet suitable people.
Having said that, we can sometimes be a little flexible on age limits. If the average age of the guests if higher than average then we might be able to let a few people in.
3) Why can't I pay for one message at a time?
No, for many reasons! This is a bit like going into a supermarket and asking to buy an egg. It costs a lot of money to develop and run the site and as such we have to charge for it. If we allowed people to buy just one credit or reply to one message then it would simply have to cost about the same as a one month membership. The second reason is that we absolutely want you to have dating success. This means you needs to take control and message a lot of people. The more effort you put into it then the more results you will have.
4) Can you tell me why women's tickets are more expensive that the male ones?
Generally speaking they aren't – the prices are the same. It's just that the earlier you book then the cheaper the tickets. As women buy earlier than men then tickets go up in price quicker so it just appears.
However, for some events it's supply and demand and we have to take action to ensure even ratios. It's always worth remembering that we always charge more for last minute tickets if they are available so booking early is always the best police.
5)  Do you get many successes?
Absolutely We get many success stories each day.  We find that people who are the right calibre and proactive will soon meet someone. Always remember to keep positive, realistic and make sure you are the best "you" possible.
James Preece – The Dating Guru
www.asiansinglesolution.com