Basic User Permission Changes
Today, we have made some changes to the Basic user Permissions.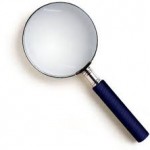 We are proud of our database, which is both high quality and very active. In April 2012 our members generated 200,000 yes, that's two hundred thousand interactions between profiles.
A Basic free profile is offered to anyone, so that they can properly evaluate the database of these members or attend events. So to enhance this opportunity, we have now made these features free to Basic users.
– View Photo Albums
– Advanced Searches
This will enable potential members to have a good look around the site before membership purchase, to check that we do indeed have lots of opportunities.
There is a little give and take.  We have made the following features available to paying members only.
– See who has viewed your profile
– See who has winked at you
– See who has added you to favourites
If you are just a basic user, consider that now is the best time to upgrade your membership and start sending out messages. Our database has never been busier and now offers more opportunities than ever.
A final note about Premium Plus
One final point about our PremiumPlus membership. If you do wish to engage with basic profiles, then we do have the "Reply Paid" message feature. This is available to PremiumPlus members. Reply Paid means anyone can read and reply even if they just have a basic profile.
Click Here to upgrade now.
Enjoy the site, and best of luck with your dating.
AsianSingleSolution.com