How to "break the ice"
Just because it's snowing doesn't mean you can't keep dating.  There are many things you can do outside that will help make an entertaining and unforgettable date.  Not only with they get your adrenalin going and raise your temperature but they won't cost you much either. I've put together a few ideas for some brilliant dates in the snow. Just remember to warn your date to wrap up warm!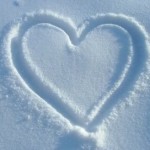 Snowman Building:   Very simple but very entertaining. Bring along a few buttons, carrots and bbq brickettes. By building a snowman together you'll both bond quickly.
Snow Paint:  This is great fun. Mix some food colouring with water and put it in a spray bottle. You can then take turns to squirt it on the snow and create works of art.
Sledging:  Not just for kids. You can either buy one for about £10 or make your own from a piece of wood or cardboard.
Snow Golf:  You just need a couple of golf balls for this one.  Dig some holes in the snow and take turns trying to get the balls into them. You could even bury some empty tin cans to make the holes even better.
Snowball fights aren't an especially good idea for a first date, but if you already know them they can be quite flirtatious if done playfully.
Finally, make sure you've researched a warm pub or restaurant you can go on to afterwards to thaw out – ideally somewhere with a roaring fire!
James Preece  Dating Coach for https://www.asiansinglesolution.com