Is something frustrating you?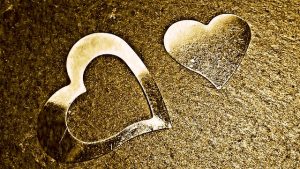 If you are finding the dating game difficult, then it's quite understandable that you might be getting confused.
I know that everyone has different problems and finding dates can take a little while.  This important this is that you don't ever feel stuck.  You have to be able to keep moving forward so you ultimately end up with what you want.  So we are here to help you on your journey and you don't have to do it all on your own!
What I'd love you to do it tell me exactly what problem you are having right now.
Perhaps you aren't sure what to write in your profile or how to get replies.  Or maybe you are getting lots of interest but it fizzles out.  Whatever it might be it usually something that can be resolved quickly.
I've been a Dating Coach for ten years now and I've helped bring 10000s of couples together. I'm an authority in the dating world and highly respected.
I'll do my best to answer each and every issue, with my dating expert advice to help you make dramatic improvements.
You can either reach me at [email protected] or you can add an (anonymous if you prefer) comment to this blog.
Don't put you life on hold any longer – take action now and you might just starting people and getting more dates than ever before!
Tags: asian singles, asian speed dating, hindu, hindu dating, hindu singles