Making 2011 the year you find love
It's a new year and your chance for a fresh start.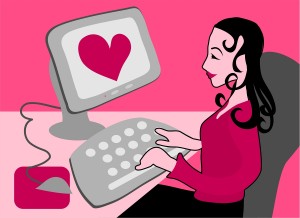 So what can you do to guarantee you find love at last?
Everyone makes new year's resolutions, which is why January is traditionally the busiest month of the year when it comes to dating.
So if you want dating success you have to take your first steps now.  You don't want to be single in a few months time wishing you'd taken the opportunity.
Here are our top five suggestions to make sure you make the most of your chances.  We advise you just to start with a couple to make sure you stick to them:
1) Work out what you want.  Who do you really really want to meet?  You need to be clear on this from outset or you'll never know when you get them!
2) Team up with a friend.  Doing something with a friend boosts the chance of you making it work.  You can rely on each for support and spur each other on.  So find a single friend and attend some of our events together.
3) Stop making excuses.  We'd all like to have more time, more money and look better – but live for the moment. Be proud of who you are right now.
4) You don't need to settle.  By all means give people a chance, but if you know someone is completely wrong for you then stop wasting their time.
5)  Keep up the momentum.  If you get good results you'll stick to them, but if they don't come quickly don't be tempted to stop.   Like most things in life, you'll get more out of dating if you put the work in!
Why not upgrade and sign up to some of our singles event to get the year off to a great start?
Remember, we are here to help you so let's make a plan together and get you what you truly deserve at last.
Good luck!
James Preece – The Dating Guru
www.asiansinglesolution.com