We are 7 this week!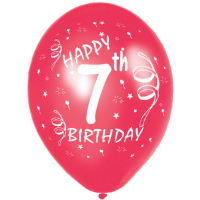 A big thank you to everyone that came to help us celebrate at our two big 7th Birthday parties last Saturday.
Our 30s to mid 40s party took place at Digress City with optional ceroc dancing and our Asian party was at The Cuban Bar.
We've had some great feedback about both events so we hope you all have lots of fab dates lined up from it.
7 years is a very long time in the singles events world and we thank you for all
your support over the years.
We are constantly evolving and improving the services that we offer, so if you have any suggestions do let us know!
Our next big party is our Halloween party on Sat 31st October. Halloween is always one of the "Top Three" parties of year, along with Valentines Day and Christmas.
They always attract large numbers and we've pushed the boat out this year with a live band, tarot reader and magician. We'll be decorating the venue and will have some great prizes for the best costumes.