Our latest Asiansinglesolution.com engagement!
We are delighted to tell you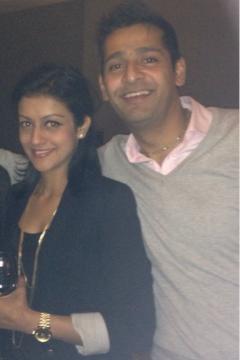 about yet another engagement!
"Both Amit and I have been members of Asian Single Solution for the last few months and have been looking actively. My profile came up in Amit's smart search and he sent me the first message. That was the day after Hurricane Sandy happened in America (before you start wondering what has that got to do with this, let me explain…Our work email servers are in NY so due to the hurricane, our systems and emails were down so I had practically nothing to do at work).
I logged on to the site, read Amit's message, looked at his profile and there was no looking back..
As for the first date, we decided to meet for lunch and ended up spending the whole day together. I knew after we finished lunch (which was only couple of hours after I first laid eyes on him) that Amit is the one.
We realised very early on that we think alike and most of all wanted the same things from our respective partners and life in general. We are going to India next week to be with our families and hopefully will have a date for the wedding very soon.
Thank you to ASS and the entire team for bringing us together!
Amit and Ekta."
We'd like to pass our congratulations on the happy couple!
James and Paul
www.asiansinglesolution.com