How To Talk To Your New Partner About Where To Spend The Holidays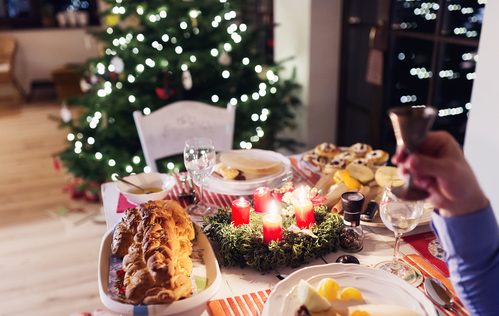 The holidays are a great time to spend with your closest family and reconnect with distant relatives. You get to see all the faces you haven't been able to see since the last holiday. There are gatherings everywhere. People to meet. Faces to remember. It's fun, but it can also be chaotic.
If you're just starting a new relationship, the holidays can be really tricky. After all, there are two families to plan around. You want to visit your family for the holidays. Your new partner probably wants to visit their own family. At the same time, you also want to enjoy the holidays together. It's hard enough to have the conversation with yourself. How do you talk to your new partner about their plans?
The first thing you need to do is get all the variables out in the open. This is done by asking your partner what his/her plans are for the holidays. It is awkward, but you will have to ask your new partner if he/she wants to spend the holidays with you. If the answer is no, your problems are solved.
Of course, you may be offended by the fact that your partner doesn't want you to meet his/her family. Keep in mind that your partner could feel that it is too soon to introduce you to his/her family. Your partner may want to introduce you more gradually or to a smaller group first. You'll need to be patient with your partner and respect this decision.
If your partner does want to spend the holidays with you, then you'll need to figure out how you can both get what you want. Ask your partner the details: Where would you be going? Who would you be seeing? How long will you be staying? Ask yourself the same questions and share the information with your partner. There are likely going to be conflicts. Try and be patient with each other as you work through those conflicts together. Communication is the key to a smooth holiday plan!
If both of your families are located in the same place, your plans will be significantly easier to arrange. Of course, there will still be the question of where you are eating the traditional holiday meal. You don't want to eat at both locations, even if they are at different times. If they are different days, you're set! Alternatively, you can always arrange to meet each others families, then go your separate way for the meal. After you've enjoyed the meal and time with your family, you can get back together for the later evening. If that isn't realistic, you can spend the following day together to make up for lost time.
Along with open communication, you need to be flexible about your plans. Again, the holidays are stressful and you don't want to add to that stress. Being open about the time you spend together. You will be able to make it work as long as you're open, flexible, and patient.
Tags: asian dating, asian singles, hindu dating, holiday season, sikh dating