Your halfway dating review
Can you believe that it's nearer 2012 than the start of 2011?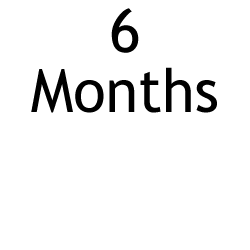 It's a great time to reflect on your dating goals.
So how have things been going for you?  If you've not had many dates then it's not too late to do something about it.  The first step is just to take action.
As we head towards the Summer you'll discover it's actually a fantastic time to meet people.
The weather is generally warmer, the nights are longer and people are often in a "holiday" frame of mind.  This means they are more relaxed, sociable and open to dating.
So here are some great ways you can boost your dating.  They are all easy enough to do if only you set aside the time to make the happen.
1) Online Dating.  These online dating sites get a big increase in traffic over the Summer as more people are actively searching for someone to spend the long nights with.  Take a little time to work on your profile and start contacting anyone that takes your interest.
2) Get a new outfit.  You'll want to look your best, so why not go out and update your summer wardrobe.  Ask a friend of the opposite sex to go shopping with you, so you can find out they might find attractive.
3) Meet up with your friends.    Why not arrange a picnic, walk or BBQ with your closest friends?  You could ask everyone to bring someone new so you'll end up meeting lots of new people. Even if they aren't suitable for you to date they might know some perfect contacts who are.
4) Try some Summer Events and Festivals.  There are many open air events this time of year and everyone will be in a great mood.  This can be melas, film screenings, concerts or even one of our very own Asian Single Solution Singles parties.
Good luck!
James Preece – The Dating Guru
www.asiansinglesolution.com