Price Match This Valentine's
Have you received a Valentine's deal from another site this week?.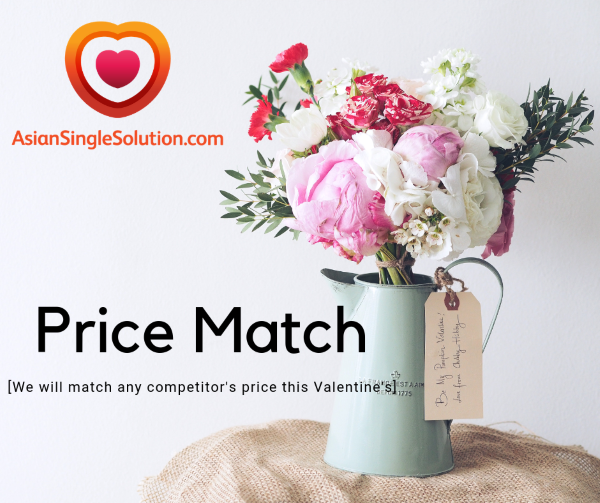 We don't want you to miss out on our great service just because you have a deal elsewhere. If this is the case, we promise to price match the deal.
How to claim – Just forward us the email from the other site, stating the deal or send a screen shot to [email protected]
Add your payment card (from account details). Let us know which package you want and we will do the rest.
Terms of Price Match:
Price match offer valid until Monday 18th Feb 2019. Price discount limited to 50% reduction paid through our website using debit or credit card. Only Seasonal deals are applicable. Excludes introductory discounts. Service must be a comparable, established brand aiming at professionals or a predominantly Asian Market. Service must be a Premium (paid for) service, Excludes any free or Freemium sites. Applies to our 1,3, or 6 months Premium or PremiumPlus service
—