Interesting Dating Statistics
Here are some very interesting dating facts you might enjoy.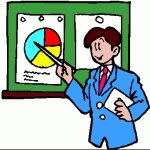 Did you know:
1) In the Uk, over 15 million people are estimated to be single.
2) Just over half of them are actively looking for a long term relationship.
3) 75% of these people have not had a relationship for over 18 months.
4) The average number of dates each of them will have in one year is just four.
5) Amazingly, 1 in 4 people don't brush their teeth before going out on a date.
6) Just over 43% of people Google their date before they meet up with them for the first time.
7) The place with the highest percentage of single people in the UK is Lambeth in South London.
8 ) Over 4.9 million people in the UK have visited a dating website in the past year.
9) One in three admits to lying on their online dating profile.
10) One in five married couples aged between 19 and 25 met online.
11) British men are the least confident in Europe.
12) 88% of women don't mind a bald man.
13) 3% of people who want a serious relationship will send a text immediately after a first date.
14) One in five people end up marrying someone they work with.
15) However, over half of all workplace relationships are over within six months.
16) Men spend up to ten times as much buying drinks and meals for potential partners than women. However women match the cash spent dating, as a result of the amount they invest in preparation before a date.
17) The most popular day of the week for a first date is a Saturday.
18) According to one reports, people spend an average of £38 a year on lucky pants!
19) A whopping 8 Billion Pounds is spent on Dating in Britain every year.
20) A date in London will cost twice the amount of anywhere else in the UK.
James Preece – The Dating Guru
www.singlesolution.com