Day Five – Twelve Dates of Christmas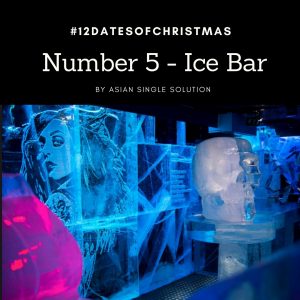 Idea 5 – Ice Bar
Ice bars are a wonderful place to meet for a first date as they are different to your usual pubs and clubs.  You are only allowed to visit for a limited time and you'll be given a warm coat to wear once you are inside.  When you visit, you'll discover the whole bar has been carved out of ice. There might be sculptures or artworks for you to enjoy.
Entry usually includes at least one drink which is served from an ice luge. You'll enjoy a naturally "ice cold" cocktail while talking to your date.
Afterwards, you can go to a warmer bar nearby or why not go for a hot meal to continue the evening?
If you have your own Christmas Dating Ideas please do add a comment to this blog.  We'd love to share the most original ones.
Happy dating!
Asian Single Solution
#12datesofchristmas
Tags: christmas dating, hindu dating site, hindu singles, sikh dating site, sikh singles