Wednesday, September 11th, 2019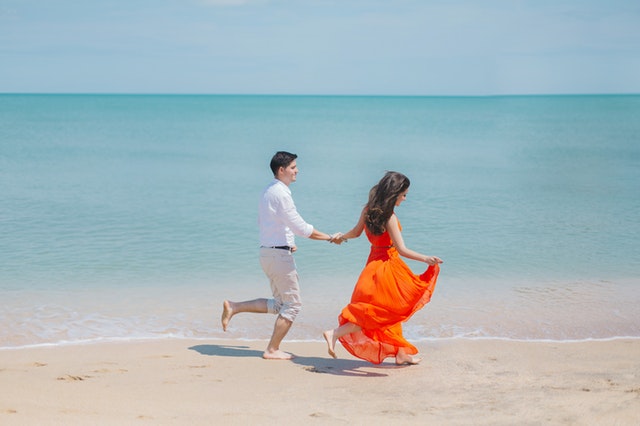 Almost everyone feels nervous before a first date. There are too many things to think about. Firstly, you need to pick an outfit that shows you're well-dressed. You need a scent that is going to match your look. You need good hygiene, which can be hard when you're sweating nervously through the fabric you're wearing. Then you have to think about where you're going. Is the location you picked going to work? Is it too loud or too busy? Is your date going to enjoy the location? Is your date going to enjoy you?
It's easy to get wrapped up in the "what-if's" before a date.
If you are like most people, one of the biggest concerns is conversation. For any date, good conversation determines whether or not there will be another date. Many people worry they will run out of things to say. Although there are going to be natural pauses in conversation, maintaining a flow is the ideal. Other people worry that they will say too much, ultimately making themselves look foolish. The first date is your opportunity to share aspects of each other, but you don't want to reveal too much.
There are definitely conversation boundaries on a first date.
It may go without saying that politics and religion are not first-date conversation topics. Although these subjects don't seem revealing, they can put your date in an awkward position. Especially if they have different views. Similarly, the subject of children or marriage should be saved for a later date as well. If you already have children, you can find a way to bring them up in conversation. To your date, children may be a deal-breaker. For some, this is because it suggests you are still involved with an ex-partner. Your date doesn't want to think about your previous relationships in any way.
First-date conversation should be fun, while also being informative. You want to talk about your passions and learn the things your date is passionate about. You want to share your hobbies and find common interests. A great question to ask a first date is: What is your ideal/typical weekend? This can tell you many things about your date, while being something they will enjoy answering. You may also want to ask where they see themselves in 5 years and quietly reflect on your position in that future.
There are two things you want to keep in mind:
This is not a therapy session.
This is not an interview/interrogation.
You don't want to dump all over your date, whether it's by complaining or giving too much information. Ideally, you want to reveal your personality and quirks gradually. This gives your date the time to absorb everything. You should do the same. Ask your date questions and listen to the answers. Share pieces with each other. Most importantly: Allow the conversation to flow naturally.
When it comes to revealing anything about yourself, ask: Would I be comfortable if the whole world knew this about me? If the answer is "no", don't share it on a first date. If it is something you would share with anyone, then it isn't too revealing for your date.
Happy Dating!
James – Dating Coach for AsianSingleSolution.com