Our Latest Feedback and Success Stories
We had another great month on our Asian dating site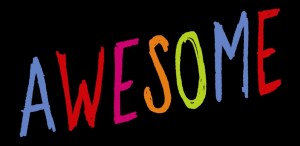 Here are a few of the latest emails we've had from our Asian members:
"Great site. Doing a grand job. I have met someone off the site but if it doesn't work out I'll be back." SK
"The website is very easy to use and I actually like its simplicity" AD
"I met someone on your dating site, and am no longer single
Feed back : Brilliant" KT
"Good website, met someone and kept in touch. Meera is very helpful!" PM
"It was a good site and useful" JK
"Excellent service" NJ
"Good website to meet people!"
"I wanted to say thank you for your website. I have met the man of my dreams and cant thank you enough as I almost gave up hope.
Your site is well thought through and not like the other ones. Thank again for giving me my life back" AK
"Services are good, as are the events." SK
"Nice site. easily accessible" AS
"Found the love of my life." HK
"Enjoyed events and good website" SS
"Very good site, keep up the good work" AS
"Good site, will recommend to friends" BF
"I enjoyed the event last night and agree it was relaxed and made up of a group of friendly individuals. I left early, but I am sure that it ended as well as it commenced. I left with a smile on my face as I had so many great conversations throughout the evening – thank you for organising it.
I am new to this sort of thing (2nd event) but I cannot find a single fault in either of the events that I have attended. looking forward to the next one." JS
If you have your own feedback or succes that you'd like to share with us, please drop us an email to [email protected]
Happy dating!
James, Paul and Meera
Tags: asian speed dating, dating, hindu, sikh