Events Music: What would you like?
The Single Solution brand has been going for almost 12 years now and we do our best to continually innovate and improve.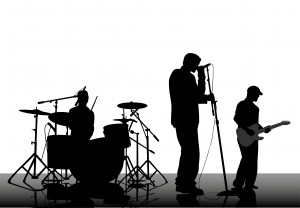 We are planning a big celebration party but we need your help to make it as amazing as possible!
We're lining up lots of special entertainment but we are still deciding about the music aspect.  We usually have a DJ later on in the evening but for the big ones we like to make things more special but having a band.
However, there are so many to choose from that we would love to hear your thoughts before we book anything. For those who don't really like music and prefer to talk then don't worry as we will have a quiet room next door too.
So, with that in mind, please can you add your thoughts by commenting on this blog or emailing us at [email protected]
1) Would you prefer a DJ or a live band?
2) What sort of music would you like?
3) If it's a band, would you like a covers band or a specific Tribute Act?
4) Is a dancefloor important to you?
5) Is there anything else you'd like us to do?
Thank you very much for your help.  It's only with our members input that we can continue to grow.
See you at the party!
James
www.asiansinglesolution.com
Tags: asian dj, asian singles, asian speed dating, hindu dating, sikh dating