How to Introduce your partner to your friends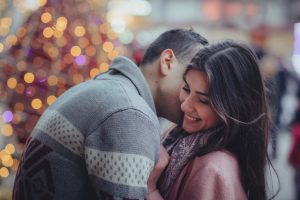 Every relationship reaches the point where you have to ask: Is it time to introduce them to your inner circle? After all, you're not going to date someone without ever introducing them to friends and family. At the same time, you don't want to introduce every single potential partner to your friends. You could overwhelm your friends or even build resentment. If you're moving too fast with your relationships, you could end up facing that problem. If you feel that's the case, take a step back from dating and take a look at why you might be rushing your relationships.
Here are a few tips to help you introduce your partner to your friends:
Less is more
When you're making the introductions, less is more. Don't invite your partner to a party with 25 of your closest friends. Start with brunch and maybe 2 of your friends. This gives your partner the chance to get to know the people in your life, while also giving your friends the chance to get to know your partner. Intimate gatherings are ideal for initial meetings. This way, your partner will be happy to see a familiar face at that 25 guest party. It saves both of you from becoming overwhelmed with the interaction. Plus, if the relationship falls apart soon after, you only introduced this partner to a few friends.
Timing is everything
It's not easy to choose the right timing to make introductions. That's because there is no right or wrong answer. There isn't exactly a rule book, either. It's different for everyone. Your time line might work with this partner, but be too early with the next. You really have to gauge every relationship individually and decide what is best with each partner.
Generally, premature introductions aren't wise. There are a few cases where an early introduction has had benefits. Such as the partner didn't like the friends, ultimately deciding the fate of the relationship. Other examples may include the reaction the partner has about the introductions. After all, you can tell a lot about someone by how they act when they meet new people. If you don't want to take that chance, wait until you feel you know this person well enough to introduce them to other people who are important to you.
Be confident
Many of our friends form opinions about our partner, whether we're serious about the relationship or just testing the waters. This can go many ways, including the good, bad, and in between. In the instance of a bad judgement, you might find yourself being peer-pressured into an early end for this relationship. On the other hand, if your friends love your partner, you may feel obligated to stick around even if you're not feeling the connection. This is another reason timing is important and making small introductions is beneficial.
Ultimately, when you're introducing your partner to your friends, it's because you're confident in the relationship having some sort of success. If you're not confident about that, it's too early to make the introductions. Granted, early introductions could save you from investing too much time in a doomed relationship. But do you want to make that call or let the relationship play out on its own?
James Preece – Dating Coach for AsianSingleSolution.com
Tags: asian dating, asian love, hindu dating, hindu love, sikh dating, sikh love