Ten Dating Facts you won't believe
As a Dating Expert, I come across lots of very useful dating information.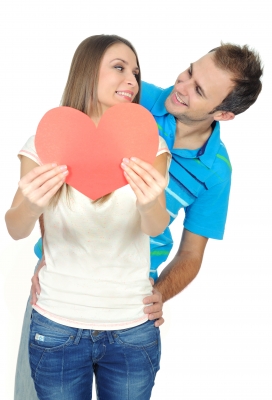 (Image courtesy of Michal Marcol, / FreeDigitalPhotos.net)
Here are some of the one that will really make you think!
1)   Most people are fine to kiss on a second date.
2)  One in Three people who use online dating sites have never actually met up with anyone.
3) The average amount of dates as singleton has to go on before they end up getting married is 100
4) A Rabbi invented speed dating in 1999 as a way to bring his Jewish community together.
5) The most common break up period is between three to five months.  So you can rest easy if you get past that!
6) A woman makes up 80% of her first impressions of a man by the way he stands.
7)  91% of men are comfortable with a woman asking them out first.
8) People who have an animal in one of their dating profile photo pictures get the most dates.
9) 50% off all singles have not had a date in the last two years.
10) One in six online daters also prefer to "virtually" end a relationship, either by email or text.
Do feel free to add your own thoughts and comments to this.
Happy Dating!
James Preece – The Dating Guru
www.asiansinglesolution.com