Announcing our "Summer of Love" 2012 Hindu & Sikh Party
Our Summer of Love parties are always popular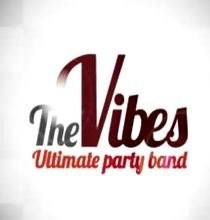 This year we are making it bigger and better than ever!
So far this Summer has been a bit of a washout. But this doesn't mean the same has to be true for your love life.   We've been running our special "Summer of Love" themed parties over the last 5 years and they are some of our best loved.
We've decided to make this the best Summer of Love yet, so to fight the bad weather we are arranging some special treats for this event.
The party will take place at the wonderful Abbey in Victoria – our most popular event.
We'll have a slightly wider age group than usual for the event, to make sure we get a big crowd.  However, we'll be running our optional speed dating sessions in age appropriate groups.
This party will be sponsored by PJR Mini Creations – aka the Cupcake King.  So do watch our for your complimentary cupcakes.  They really are spectacular and won't last long!
For your entertainment we have top covers band "The Vibes" playing later in the evening. The Vibes are a high energy party band from the South East established over five years ago in 2007. They play a wide selection of music from all eras with all the party classics from the last 60 years.  They are guaranteed to get you dancing.
As well as all this we will a NEW ice breaking game and our very best hosts working to get you mingling and meeting everyone.
So don't delay – book right now as this event will soon sell out.    The busier it gets then the more bonuses we can add on.
James and Paul
www.asiansinglesolution.com