Dating Problem Solved: Why do the Wrong Men contact me?
Today I'm bringing back my very popular Dating Advice as I've had a question from a member: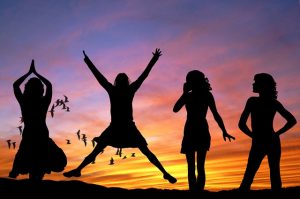 "Hi James, I wonder if you can answer this problem for me as it's really confusing me.  I'm getting frustrated because I only seem to get contacted by men who are nothing like I'm looking for. They are either too old, too far away or generally not suitable.  How can I stop this and get the good ones to get in touch?  M"
Hey M,
Thanks for your message.  I completely understand what you mean.  However, it's not working simply because your strategy is wrong. These men won't always know if you are a good match or not until you've spoken, so they are just taking their chances.  You can't really blame them, although they should really pay more attention and consider if you might really be compatible or not.
The thing is, it doesn't really matter who contacts you.  Instead, it's all about you being proactive and reaching out to the men that you are interested in instead.  That way you are in control and not sat around waiting for the "online dating lottery" to get your numbers up.
It's a bit like applying for a job. If you wanted to get the position of your dreams, you'd write a great CV and make sure it went out to the right companies.  You wouldn't just see which random companies decide to contact you and hope for the best.
I'd suggest you email at least five men a day. It may sound a lot but once you start to get replies back then you can cut down. Be open minded and you never know what might happen.
Finally, it would be best to make sure you fill your online dating profile in as much as possible.  Don't be negative and talk about what you don't want in a partner, but focus on the things that yuo really do.  That way someone reading it can make a better decision about whether they really should contact you or not.
Do you have own dating dilemma or relationship issue that you'd like some help with?  I'm a leading Dating Coach and I work with the Asian Single Solution to make sure their members are successful in love.  Email me at [email protected] and I'll answer some of the best ones here in this blog..anonymously of course!
Happy dating,
James Preece
The Dating Guru
Tags: asian dating, dating advice, dating coach, hindu dating, sikh dating