Thursday, January 5th, 2017
So 2017 is here already.  Where does the time go?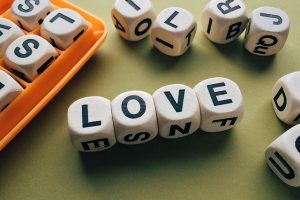 Like many people, chances are that you've made some new year resolutions. For some, this could be to lose weight, get a new job or take up a new hobby.  But for many Asian Singles, you've probably also decided that the time has finally come to meet a new partner.
As a Dating Coach, I work with many professional Asian singles to help them find the partner of their dreams.  It's much easier than you probably think, as long as you have a plan in action.
Here are my top tips for making sure 2017 is your best year ever:
Set Your Goals
What exactly are you looking for and who do you want to meet?  If you want a long term relationship then you have to be clear about exactly what you want.  Write down your intentions and have a long think about who it might be with.  If you don't know then it's a good chance to reflect and consider what and who you are aiming for.  That way you'll know when you finally get there. Be clear and be realistic for faster results.
Get Online NOW
The start of a new year is always going to bring lots of new faces to online dating sites like ours.  So you have to make sure your profile is up to standard if you want to give yourself the best chances of success.  Add some great photos, upgrade and proactively contact the other singles you might be interested in.  Reach out and wish them happy new year or ask them if they have any exciting plans coming up.
Attend some Events
One of the best ways to meet other single Asian professionals is to go to some Asian dating events.  We run lots throughout the year and they provide great opportunities to mingle and get to know new people.  They are all fun, relaxed parties with the very best hosts in the business to look after you. We've already booked in some events including our upcoming Valentine's parties
Tell Your Friends
Psychologists say that you shouldn't keep your goals to yourself if you want to succeed.  Let all your friends and family know that you are intending to meet someone wonderful this year.  If you do that you'll have a wide support circle and they'll be able to help you on your journey.  They can pick you up when you are feeling low and give you a little kick if you need one.  Feel free to blog about your adventures and promote them on social media too.  You never know who is watching.
Stick at It
You aren't realistically going to meet someone immediately.  Yes it would be lovely to bump into the love of your life tomorrow in the supermarket or fall head over heels for the next person you go on a date with.  The reality is that dating can take time. The more effort you put in now then the better prepared you'll be.  Give yourself at least 6 months and do everything in your power to make things work.
Happy dating!
James Preece
Dating Coach for Asiansinglesolution.com