Dating Guru's Mailbag: She wants some space
This week we bring you another dating dilemma solved by our resident dating expert.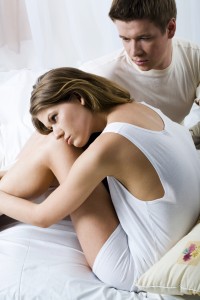 "Dear James.  Please can you help?   I met a girl on the site and I thought things were going really well. In fact, we recently moved in together. I was looking forward to the future but she just told me she wants a relationship break.  I'm stunned and have had to move out to give her space.  What can I do to win her back?  AJ"
Hi AJ,
Many thanks for your message.  I'm sorry to hear things haven't gone quite to plan.  You didn't tell me the exact reasons why you were unhappy, but this is something you'll need to discuss with her.
The most common reasons this happens is if you are spending TOO MUCH time together.  If you do, every little thing will get on your nerves and you'll start to irritate each other.  Little things like not doing the washing up or leaving clothes on the floor can start arguments. Or there could of course be some other bigger issue that needs dealing with.
Relationship breaks CAN work as they give you the chance to see what life would be like without each other.  If you were close then she'll soon realise things are much better if you are around.
What you need to do is give her the space she wants, but make it clear you love her and are not giving up.  Set a time to meet up and discuss things soon.  If she needs a little longer that's fine but you don't want to have to wait forever.  Tell her this and ensure you both stick to the same timetable.
Above all, listen to what she says and see if you can salvage things.  If not, you may both be happier on your own.
If you agree to get back together – and I hope you do – then you must make sure you communicate as much as possible. It's only by making each other feel happy and special that you grow your relationship.  This means plenty of time doing things outside your normal routine as well as giving each other space to see friends and family.
Hope that helps,
James
If you have your own dating problem or issue, drop us email to [email protected] with the subject line " Dating Help."   We'll get our dating expert to answer the best ones here in the blog.
Happy dating!
James Preece
www.asiansinglesolution.com
Tags: asian dating, dating coach, dating expert, dating guru, hindu, sikh