Wednesday, December 6th, 2017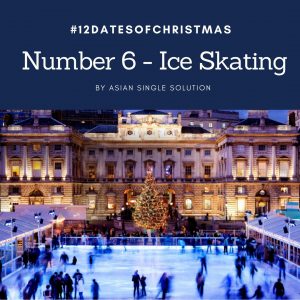 Idea 6 – Ice Skating
Ice Skating is always a very popular dating idea.  There are rinks popping up all over the place and it's the chance to try a fun outdoor activity, often with great scenery.
Many people are put off as they find it hard to do or don't want to look stupid. This isn't really an issue though as you'll probably be the same position. If you keep falling over you can grab hold of your date and you'll have something to laugh about.  If they are a better skater then they will enjoy teaching you to how to skate.  It's only for an hour so you'll soon improve anyway.
Do remember to warn your date to wrap up warm and have somewhere to go to after – perhaps with a log fire.
If you have your own Christmas Dating Ideas please do add a comment to this blog.  We'd love to share the most original ones.
Happy dating!
Asian Single Solution
#12datesofchristmas