Dating Guru Profile Review: LUCKSTAR89
Here is our latest online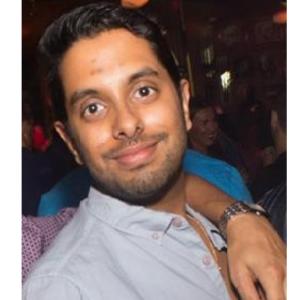 profile review for you
Here's a look at his current profile.
Nickname:
LuckyStar would be a wonderful nickname, but LuckStar doesn't mean anything. Unless there's a reason for it I'd suggest you change it. After all, people call you Lucky not Luck!
Photos:
You have a nice photo as your main image. I think women will respond well as you look friendly, smart and approachable.   You look fun and presentable in your album shots too so all good choices.
Interesting Fact:
Your Fact is OK but the "you'll have to find out" comment isn't enough. When people write it's usually because they can't think of anything more imaginative.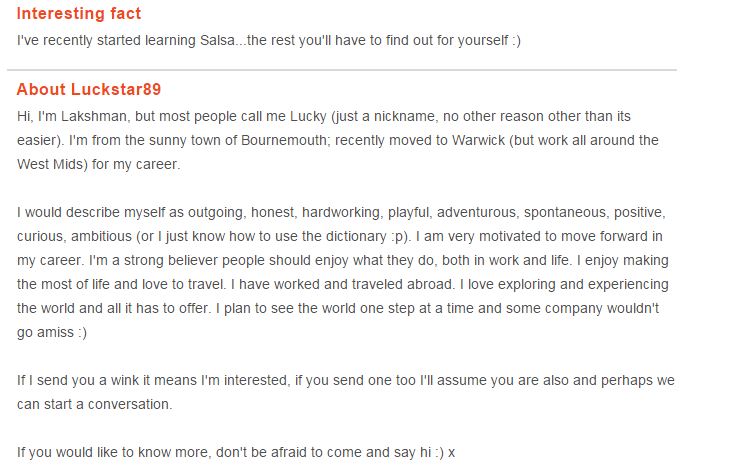 There's nothing particularly wrong with you profile text, but there's still room for improvement.  You've written a list of things about yourself but it's better to demonstrate exactly what you mean.
For example – you say you are spontaneous so give an example about at time you were spontaneous.  You could say,  I am often spontaneous and once jumped on the first plane that was leaving the airport.  When you do this it's much more interesting than reading a long list.
You've put the line in about winking for interest, but you'd get a much better success rate if you just emailed them in the first place. Winking can perhaps give the impression you can't be bothered to write a proper message. It's the people who take the time to send a short personalised message that get the results.

Again, this is fine but it's very generic.  Who doesn't want to meet someone with a similar outlook and enjoys life?   Can you try and paint a picture that would make someone think "Yes that's me he's looking for" ?
I hope this helps,
James
If you would like to have your profile reviewed and featured, then please email your request to [email protected] We'll pick the best one each month and get our leading Dating Expert James Preece to offer you his advice on how to make it better in this blog.
Good luck!
James Preece – Dating Coach
Tags: asian dating, asian singles, asian speed dating, dating, hindu, hindu dating, sikh, sikh dating